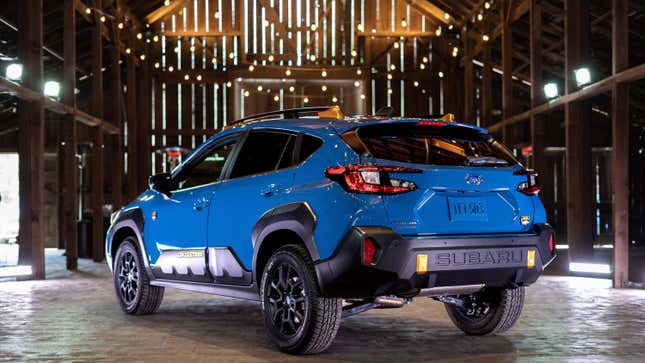 When I drove the 2024 Subaru Crosstrek last month, I found it to be capable of getting you over the river and through the woods, if not overly enthusiastic about the task. But it seems that capability wasn't enough for Subaru's standards — the company wanted even more adventure from its smallest crossover. Now, we're getting just that: This is the 2024 Subaru Crosstrek Wilderness, with a little extra ground clearance and some adventure-ready add-ons, that just debuted at the 2023 New York International Auto Show.
Chase Elliott Explains the Challenge of Adapting to NASCAR's Next Gen Car
Subaru's Wilderness line is reserved for its most off-road-capable vehicles, and the Crosstrek gets the same treatment to earn its yellow trim. It's been lifted, giving the compact hatchback up to 9.3 inches of ground clearance, and the bumpers have been carved out for steeper approach and departure angles. The car even gets all-terrain tires, for maximum grip on low-traction adventures.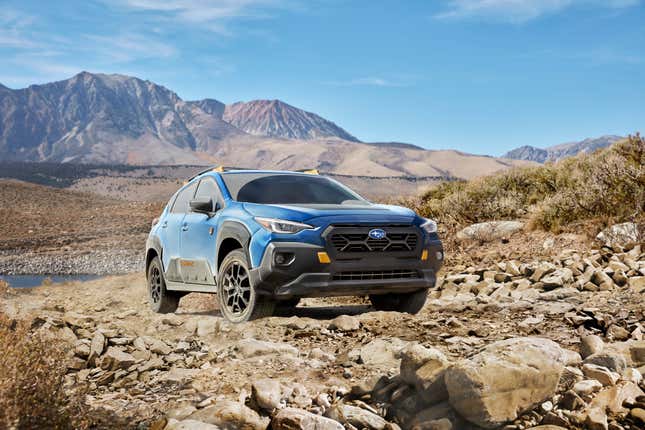 The changes continue deeper under the Wilderness's skin. The CVT, already modified for the 2024 model year, gets new tuning, and pairs with lower final-drive gearing (4.111:1 versus 3.7:1 in the base Crosstrek) for additional low-end grunt. This is paired exclusively with the 2.5-liter boxer engine that makes 182 horsepower and 176 lb-ft of torque — no base-model 2.0 here.
That bigger engine also bumps up the Crosstrek Wilderness's tow rating, from the base car's 1,500 lbs up to 3,500. That's more than enough for a small camper trailer, but you may not need one — the roof is rated to hold a static load of 700 lbs, meaning you can throw the most luxurious rooftop tent money can buy up there.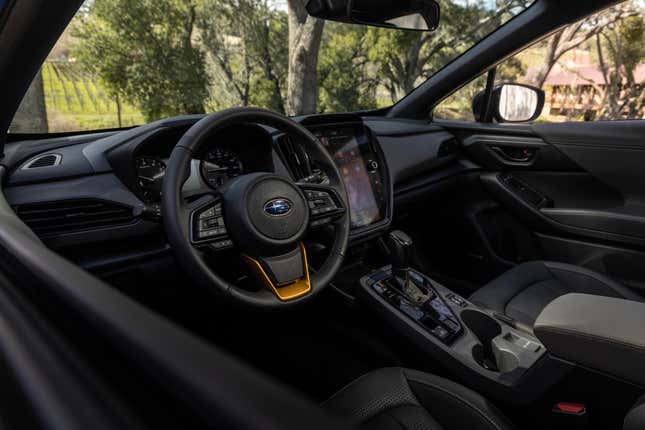 Speaking of money, the Crosstrek Wilderness costs a bit more. It starts at $31,995, which is $7,000 more than a base-model Crosstrek — though only $3,000 more than a Sport model, the cheapest trim that offers the bigger engine. For the adventurers who need that capability, it's cheaper than kitting out a standard Crosstrek with aftermarket solutions — leaving more cash to put towards your next adventure.