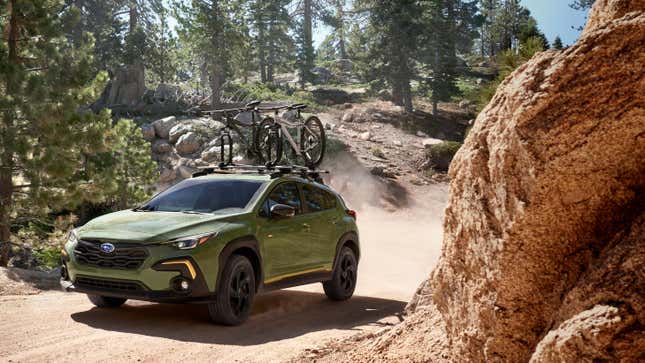 The Subaru Crosstrek is a long-running favorite of campers and commuters alike. It marries the compact dimensions of a hatchback with the tall seating position and improved ground clearance of a crossover, making for a vehicle that's as comfortable on the highway as it is on a fire road. Now entering its third generation, the Crosstrek has been fully redesigned for 2024.
The biggest change with the new Crosstrek is the exterior appearance. Gone are the prior car's wide, cat-eye headlights, replaced with more pointed units borrowed from the upcoming Impreza. The grille they flow into, too, is taller — giving Subaru's little lifted hatchback a taste of Outback styling.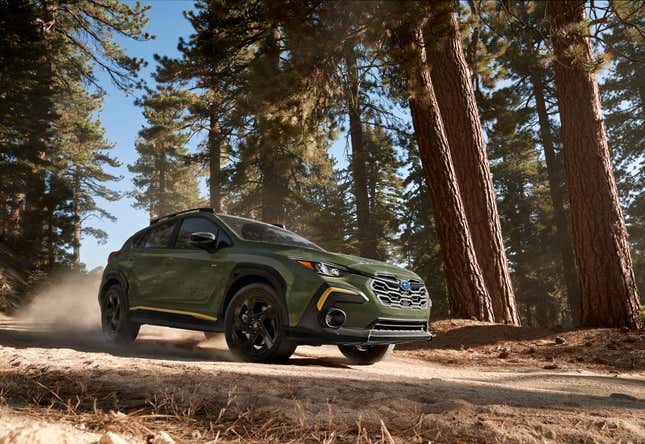 The styling certainly has harder lines than the outgoing model, and the front bumper protrudes further past the headlights. Whether you prefer this styling or the older car will be up to your preferences — but it's certainly a bit of a departure.
Those new looks are wrapped around an updated chassis, one that Subaru claims is 10 percent stiffer than the old car. The company credits new production techniques, including changes in welding and sealant, for the increased rigidity, achieved without any increase in weight.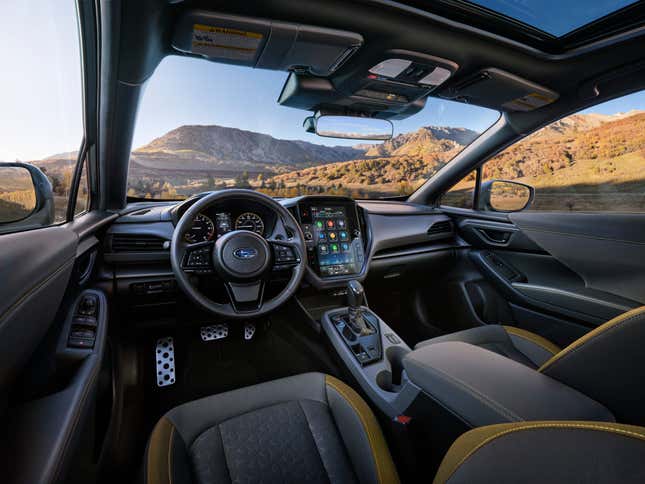 Inside, things are laid out as we've come to expect from Subaru. The thick-spoked steering wheel, the vertically-oriented center screen, the bolstered-but-not-too-sporty seats. It's a well-trodden formula, but a comforting one — Subaru gets the basics right.
Mechanically, much of the new Crosstrek is carried over from the prior car. It retains the same 8.7 inches of ground clearance, and the same engine options: A 2.0-liter flat-four making 152 horsepower and 145 lb-ft of torque, or a 2.5-liter flat-four making 182hp and 178 lb-ft.
The base Crosstrek starts at $24,995, and moves up to $30,895 in top Limited trim. Unfortunately, no trim level comes with a manual transmission — like the Impreza, the Crosstrek is now CVT-only.
No matter your thoughts on the styling, the new Crosstrek is likely to be a hit with buyers — after all, the outgoing car proved incredibly popular. With exterior changes like these, maybe Subaru is shifting its brand back to its early-aughts years — focusing on being a bit weirder than the competition.