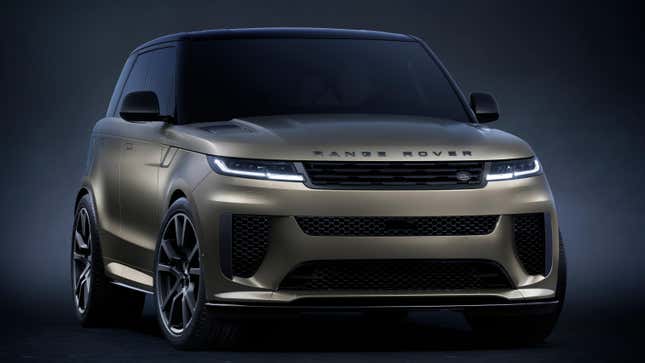 The old Range Rover Sport SVR wasn't truly sporty or fun to drive, but it was a big, fast luxury SUV that made fantastic noises from its supercharged 5.0-liter V8. And with 575 hp and 516 lb-ft of torque under the hood, it certainly wasn't anything to laugh at, even with a base price of nearly $115,000. Now there's a new one, and at least on paper, the 2024 Range Rover Sport SV is better in pretty much every way. Even if it did lose the "R" in "SVR."
A big part of the reason people buy high-performance Range Rovers is to get that extra power, and for 2024, the Range Rover Sport SV definitely delivers extra power. It no longer has the 5.0-liter V8, but in its place is a turbocharged, BMW-sourced 4.4-liter V8 that makes 626 hp and 553 lb-ft of torque. That's enough power to launch the luxury crossover from zero to 60 mph in 3.6 seconds on its way to a 180-mph top speed.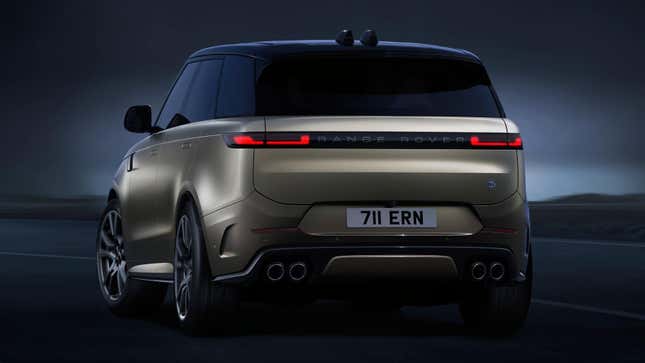 Land Rover is also proud of the fact that you can order the Range Rover Sport SV with 23-inch carbon fiber wheels. Combined with the optional carbon-ceramic brakes, Land Rover says weight is reduced by 168 lbs. We're not sure 23-inch carbon fiber wheels are necessary, but we can at least admit that's a pretty significant reduction in unsprung mass.
The Range Rover Sport SV also has a new suspension that pairs height-adjustable air springs with interlinked hydraulic dampers that Land Rover says can keep the car almost completely flat even in hard corners and without anti-roll bars. In combination with rear-steer and other performance improvements, Land Rover promises "a more focused, sports car-like driving experience – especially in the all-new driver-selectable SV Mode."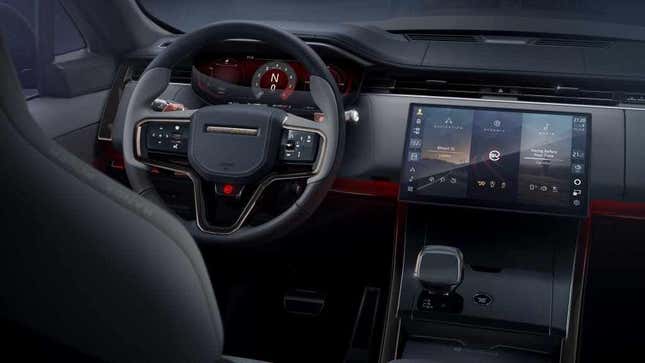 We'll have to drive the new Range Rover Sport SV before we can determine how nimble and fun to drive it actually is, Land Rover did share some specs that give us hope. The standard Michelin Pilot Sport All Season 4s may not sound that exciting, but it runs 285s up front and 305s out back. And Land Rover claims that on those all-season tires, it's capable of 1.1g of lateral acceleration. That's reportedly a 22-percent improvement compared to the previous-generation Range Rover Sport SVR on summer tires.
That's a ridiculous amount of grip for a heavy luxury crossover, so we're at least willing to believe the 2024 Range Rover Sport SV will be more enjoyable to drive than its predecessor. Either that, or it will be an incredibly capable numbers car that's exhausting to drive hard. But at the very least, it will still be seriously quick.
As far as pricing goes, you can safely assume the 2024 Range Rover Sport SV will be well over $100,000. But at least for the first model year, it doesn't really matter. Even if you have the money to buy one, Land Rover says every single one is already spoken for. Better luck in 2025?