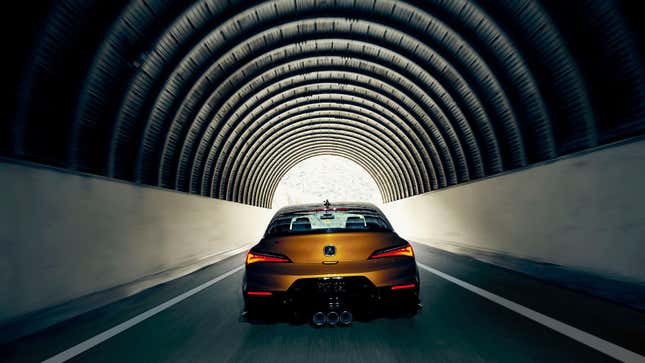 Folks, it's happening: The 2024 Acura Integra Type S. When the fifth-generation Integra launched, the internet clamored for the Type R of yore: Two doors, zero turbochargers, and a redline of approximately 90,000 RPM. Unfortunately for you all, cars like that are dead; unlikely to ever return. But, we're lucky — the cars that replaced them are proving to be a damn good time. And now, we get to drive them.
This NYC Garage Takes Vanlife To The Next Level | Jalopnik Visits
Next week, I'll be taking to sunny California to get some seat time in the new Integra Type S. But as I'm admiring the "2.8-inch blistered fenders" and "class-leading power and dynamic capabilities," there's something I want to keep an eye out for: The answers to all your questions. What do you want to know about the 2024 Acura Integra Type S?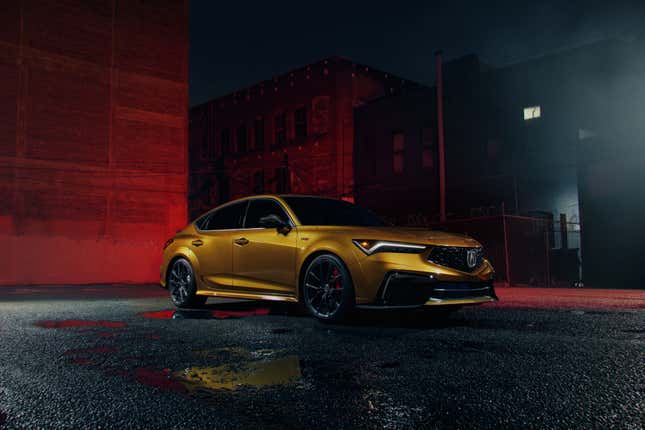 My big question revolves around the Type S's character. The Integra A-Spec is a more grown-up, mature Civic Si, so how will the Type S compare to the Civic Type R? Will it be as raucous, as eager, or will it be more staid and adult?
That's my burning question, but what's yours? Leave your queries in the comments, and I'll get as many answers as I can while out on the west coast.