Toyota shocked everyone with the 2023 Prius. I didn't know what to expect, but I certainly didn't expect a Prius that would make me say "I'd buy that." It's also nice to know that with that striking new design comes pricing that won't empty your pockets. Including a $1,095 destination charge, the Prius starts at $28,545.
The '23 Prius comes in three trim levels: base LE, XLE, and top-line Limited. Tack on another $1,400 if you want all-wheel drive, available on every trim. All Prii get power from a new 2.0-liter inline four paired with Toyota's hybrid system. Total output is 194 horsepower, which may not sound like much until you consider that the last-gen Prius made just 121 total hp. It should also be noted that your gas mileage will vary depending on trim, due to weight and whether or not you choose all-wheel drive. The base-model Prius LE is the most efficient, with Toyota estimating it will deliver 57 mpg city, 56 highway. The "worst" mileage comes with either the XLE AWD or the Limited AWD, with a Toyota estimated 49 mpg city, 50 highway (EPA testing is yet to be completed).
The base-model Prius LE starts at the aforementioned $28,545. That price gets you standard features like a seven-inch display for the driver's gauges and an eight-inch LCD infotainment system display, plus a six-speaker audio system, wireless Apple CarPlay capability, blind spot motioning, and rear cross-traffic alert.

There are six exterior colors available: Supersonic Red, Wind Chill Pearl, Midnight Black, Cutting Edge, Guardian Gray, and Reservoir Blue, and two interior colors, Gradient Black and Light Gray. Supersonic Red and Wind Chill Pearl add $495 to the price. Aside from accessories, there aren't any other option packages available on the LE. So all-in, depending on what color you choose and the $1,095 destination charge, you'll pay at most $29,945 for an AWD Prius LE.
G/O Media may get a commission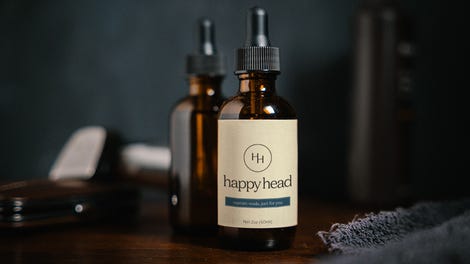 The Prius XLE starts at $31,990. That gets you everything on the LE, plus standard features like 19-inch wheels, a wireless phone charger, heated front seats covered in SofTex, an available 12.3-inch infotainment display, and parking assist. The main difference with the XLE trim is the availability of seven different option packages. You can get things like a digital key ($275 and requires a subscription), a 12.3-inch touchscreen ($735), or a fixed glass roof ($1,000), or bundle those options into packages. For example, the fixed glass roof can be had in the most expensive option package ($2,010) that combines every option package below it. Fully loaded, a Prius XLE will set you back $34,495, or $35,895 with AWD.

The top-of-line Prius Limited starts at $35,560. You get everything from the LE and XLE, plus a few standard items that are optional on XLE. There's features like 19-inch wheels, a power rear hatch, glass roof, and an eight-speaker JBL sound system.
With the Limited being nearly loaded, it gets only three option packages: a digital rearview mirror ($200), heated rear seats ($350), and the Limited Premium package ($1,635) which bundles the digital rearview mirror and heated rear seats with the advanced parking system. Loaded out, a Prius Limited will set you back $37,690, or $39,090 with AWD.

With a price that won't break the bank, styling that will turn heads for the first time, and nearly unbeatable efficiency, the new 2023 Prius should prove to be another hit for Toyota.