While I still think the car is ugly, throwing a bunch of racing kit, aero pieces, and a subtle livery on the new 2020 McLaren Senna GTR allows me to rest my eyes and instead focus on the car's 814 horsepower and $1.44 million price tag. It's for the track only, so forget picking up groceries in this McLaren.
McLaren has taken the Senna, a very fast car named after a very fast man, squeezed 25 HP more out of its twin-turbo 4.0-liter V8 by a slight remapping and removing the secondary catalyst, which also happens to make the car a lot louder. That's what we call a win-win.
G/O Media may get a commission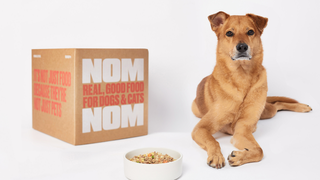 Sadly, though, the side-pipe exhaust on the Senna GTR concept car didn't make it to production, so you're still blasting out the back, but that change also helped bring dry weight down 22 lbs to 2,619 lbs, giving the Senna GTR the best power-to-weight ratio of the entire McLaren lineup.
The car also puts down 590 lb-ft of torque, has the same 7-speed transmission as the regular Senna, and can now reach the same levels of down force as the regular car at lower speeds, making the car much stickier to the road surface and presumably faster around a track.
The car is also 1.3 inches lower than the road-legal car, a widened front and rear track, with the variable suspension swapped out for double wishbones and other gear developed for GT3 cars through the company's customer racing program. There's also adjustable camber, four-way adjustable dampers, and 19-inch wheels.
All 75 copies of the £1.1 million, ($1.44 million), plus taxes, road-illegal Senna GTR have been sold, likely destined to be parked in the same garage as their street-smart siblings in giant houses next to racetracks that are empty most of the year.