Clearly, BMW thought that our current crop of crossovers and SUVs were not large enough, so it made the 2019 X7 goddamn massive. This is it. Meet it. See it. Internalize it.
Seating seven, BMW's new land yacht will offer two models, the X7 xDrive40i and X7 xDrive50i, priced at $73,900 and $92,600 respectively. And it is huge, y'all. It is 203.3 inches long (about 17 feet), 78.7 inches wide (6.5 feet) and 71.1 inches tall (about six feet). On its front, it has what BMW claims is "the largest kidney grill ever designed for a BMW model." I am not sure this is a good thing.
To help back passengers get out more easily, the rear doors are longer than the front doors and it has 8.7 inches of ground clearance. Big windows apparently give the interior a very airy feel and the middle seats can be optioned as captain's chairs.
Engine options include a 4.4-liter V8 or a 3.0-liter inline-six, both mated to an eight-speed automatic and all-wheel drive. The V8 is rated at 456 horsepower and 479 lb-ft of torque. Zero to 60 mph is achieved in 5.2 seconds, which is quick!
G/O Media may get a commission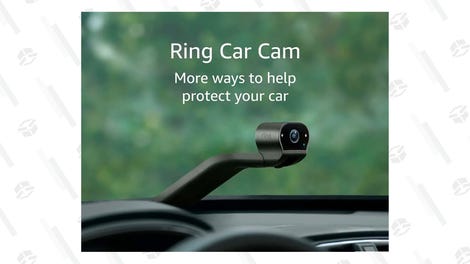 The X7 also comes standard with a two-axle air suspension system with automatic self-leveling. The air supply is controlled individually for each wheel with an "electrically driven compressor with pressure reservoir," which BMW says will balance things out when the car is unevenly loaded. It sounds cool, but also extremely expensive to fix if it ever breaks.
Customers can pre-order the X7 starting in mid-October online through BMWUSA.com. Dealers will then help nail down final options and colors. And then you can drive home in your new Bavarian tank.