The new Acura NSX took an incomprehensibly long time to get here, but anyone who has driven it will agree it was worth the wait. Not without a couple faults, but worth the wait. Now with a slew of updates for 2019, the NSX is somehow even better, if you can believe it.
Now stiffer, with a retuned suspension and steering and featuring vastly better tires than before, the updates to the NSX make this hybrid supercar into an even better track-day weapon. Not that we were complaining much about how it was before, of course.
(Full Disclosure: Acura made a stack of updates to the 2019 NSX, and wanted us to check them out, so they flew me up to its home base in Ohio, gave me a tour of the factory, and insisted I threw the new car around the proving grounds at the Transportation Research Center to see if the changes were up to snuff.)
G/O Media may get a commission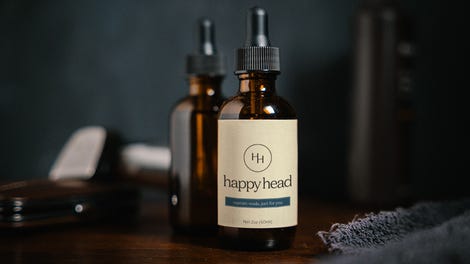 What Is It?
The NSX practically needs no introduction.
Honda's punch-above-its-weight supercar dates back to 1990 when it was built in a Tochigi factory that so clean and obsessive you could perform open heart surgery on the floor, and not risk infection. (Supposedly. I never had the chance to try this, personally.)
The NSX of the '90s was so good that it made Ferrari step up its game, resulting in the iconic F355, and also had a big influence on the McLaren F1. Today collectors and analog car loving drivers are paying stupid amounts of money to get their hands on them. I get it. I used to have a 1992 NSX, and miss that car terribly.
Competing against the Porsche 911 Turbo, Audi R8 V10, and McLaren 570S, the new NSX finds itself in a class of cars with levels of performance to match their loyal following—even if it does business very differently than the original. The first NSX was powered by a mid-mounted high-revving naturally aspirated V6, matched up to a amazingly crisp manual gearbox, driving the rear wheels.

Acura's new NSX, introduced for the 2017 model year is quite a deviation from that formula. Now packing a twin-turbo engine, all-wheel drive, and a clever hybrid system, the NSX brings a lot of the best tech we've seen on cars with seven-figure price tags to a much more reasonable level.
The NSX is now hand built in its own special factory, called the Performance Manufacturing Center, in Ohio, which has delivered more than 1,700 NSXs to customers through the 2017 and 2018 model years. Customers can even opt into a factory tour experience to see their car completed, while getting to add finishing touches to their car on the production line. That's a cool feature.
The Numbers Game
Packing a 3.5-liter twin-turbo hybrid V6, the NSX dishes out 573 horsepower and 476 lb-ft of torque. Its nine-speed dual-clutch transmission hooks up its all-wheel drive system to the pavement, with a brilliantly fast 2.9 second burst from 0-60 mph on the way to a respectable 191 mph top speed.
Against its Porsche 911 Turbo, Audi R8, and McLaren 570S rivals, it's faster to 60 than the McLaren and Audi, while matching the 911. It has the slowest top speed in that group, but seriously, who's really worried about that in a grouping that all goes over 190?
Base MSRP for the NSX starts at $157,500, which is about $1,500 more than the 2018, but for the 2019 model year Acura threw in about $4,500 of options from last year as standard features in the 2019's sticker price. The folks in Japan/Ohio found that so many orders were selected the same way, and decided to just make all that stuff part of the car.
What Needed Changing?

For 2019, Acura went wild with a ton of tweaks to the exterior, including updated front and rear grill packaging—and losing the ever-hated beak front trim—while expanding the interior and exterior color palettes. Slick orange brake calipers for the optional ceramic brakes also were added to the mix. There's even a super cool new Thermal Orange exterior paint option.
What really matters are the upgrades Acura made to the NSX to improve its performance. The biggest gripe many had about the 2017 and 2018 models were the standard tires—Continental SportContact 5 rubber, to be precise.
Sure, the car handled great and was superbly set up, but the tires were the weakest link, and would quickly overheat to lose grip while not offering the greatest tread durability.
To combat this, Acura opted for the updated Continental SportContact 6 tires, which have an updated tread design, a stronger tire compound, and what Acura tells me is a much better overall tire construction that provides increased grip in any condition.
Overall Acura made the most substantial changes are in places you can't see. Significant improvements were made to the adaptive damper system, electronic power steering, Acura's Super Handling All-Wheel-Drive and Vehicle Stability Assist.
To aid the grip and handling, Acura made the rear hub 6 percent more rigid while adding a 19 percent stiffer rear stabilizer bar. At the front, the new stabilizer bar is 26 percent stiffer than the old one. Having spent some time in a 2017 NSX not too long ago, I wasn't griping about the handling at all, but will always appreciate a manufacturer deciding grip and handling can improve with better calibrations and parts.
On paper, that sounds good. But my question was...

How Does It Get Around The Track?
Acura state that this new NSX is two seconds faster around Suzuka than last year's car, and that the total package of updates do add up to quicker laps times and a better experience around the track.
Around the Dynamic Handling Course of the Transportation Research Center in East Liberty, Ohio I put the NSX to the test over a couple sessions. In just a few laps, I can tell it's definitely more fun on a circuit than it was before.
Grip from the new Continental rubber is quick on turn-in, and they don't get too greasy after a few hot laps like the SportContact 5 tires did. They'll give you a decent amount of noise when you're pushing harder through a tight sweeper, but never did I lose confidence in them keeping the NSX where I wanted it to stick.
Steering response is on point. I really enjoyed how easy the NSX is to maneuver through the TRC's handling course's quick transitions from right to left in one section. There's basically zero body roll, and the clever ability of Acura's SH-AWD system to move power front to rear while offering some serious torque vectoring made trickier corners a breeze.
Once I exited a corner and had some space to accelerate, the NSX was a rocket. The hybrid system provides some epic torque throughout any range, supplementing the conventional engine's nearly 500 HP with a burst of power to fill any tiny void of power band drop. As we've said before, it's like a Ferrari and a Tesla had a kid. The forward surge is addictive.
Moving out of a 50 mph corner exit to well over 100 mph on a straight is completed in a blink, and will keep pulling to obscene speeds if you keep your right foot planted for a few more seconds. The Acura's optional carbon brakes effortlessly shaved off the speed when I'd dive late into a corner.
The NSX's seats are super snug, but not overly padded. I'm not the skinniest guy, and I not only felt comfortable in the Acura's buckets, but was glad they had the perfect amount of bolstering to keep me in place through faster corners. There's an option for power adjustments, but I'd go with the manual seats to drop the center of gravity ever so slightly while shaving a couple pounds. Considering the NSX weighs around 3,800 pounds, it was quite nimble on track and didn't feel that heavy at all.
Does It All Add Up?
Absolutely. A lot of purists lamented that this new generation of the NSX is quite different on paper from the original car that was on sale from 1990 to 2005. But what makes it similar is that the NSX is still a technical exercise of what was possible with an exotic car in its day, executing brilliantly packaged tech and performance know-how of the current era.
When stacked up against the 911 Turbo, Audi R8, and McLaren 570S, it's a hell of a lot cheaper, and has the performance to easily contend with the competition.
After a ton of tweaks and revisions, Acura has improved upon an already great car with the 2019 NSX. It may not seem like much from the outset, but the sum of the changes add up nicely. I definitely look forward to more time in this new NSX, whether on track or on some fun roads. I'm certain it'll excel in either environment.
2019 Acura NSX Coupe Specs
Price starting at
$146,251
Engine type
Twin Turbo Gas/Electric V-6
Transmission/Drive
Auto-Shift Manual w/OD