So at first glance, this doesn't look that different from the last Porsche Cayman. But the new 718 Cayman—like 911 Carrera, get it?—has some pretty substantial updates, just like its ragtop sister the 718 Boxster. Here's the lowdown.
The new 718 Cayman, named after a famous Porsche race car from back in the day, goes four-cylinder for the first time ever. The flat-six engines from the previous car have been replaced by two turbocharged flat-fours, one 2.0 liters and one 2.5 liters. (You can only get one engine in a car at a time, sorry.) They're rated at 300 horsepower and 350 HP, respectively, a bump of 25 horses from the old sixes.
Both the 718 Cayman and 718 Cayman S have quite a bit more torque, too. The result is that the S model, when equipped with the PDK automated manual gearbox, will do the zero to 60 mph run in four seconds flat. No one will be saying this Cayman is slow, and you can still row your own with a six-speed manual.
Aside from cosmetic tweaks on the outside and a redesigned interior, the other big news is a redesigned chassis. Firmer springs and sway bars, retuned shock absorbers and what Porsche says is a revised steering rack that's 10 percent quicker on-center should make the new Cayman even better at handling, which it definitely did not suck at before.
G/O Media may get a commission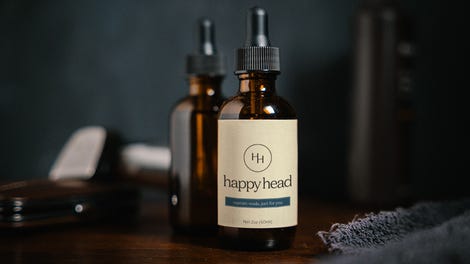 Seems like a good package, all in all. If this sports car is going to dump two cylinders, this is the way to do it.
The 718 Cayman has a starting price of $53,900, and the 718 Cayman S starts at $66,300, not including the $1,050 fee for delivery and other things. It goes on sale in the U.S. in November.