Pictures of what is most definitely the new off-road oriented 2017 Jeep Grand Cherokee Trailhawk have just surfaced. No 707 horsepower Hemi engine in this baby, but it sure looks good blazing through the desert.
You might recognize the Trailhawk name and badge from the Renegade and Cherokee, which both use it to identify their most "aggressive" trim level. It basically translates to a little lift, hungry-looking tires and some cool red accents. Which are subtle but, honestly, go a really long way to sexing up these SUVs respective looks.
Looks like the Trailhawk tweaks do great justice to the Grand Cherokee design, too.

G/O Media may get a commission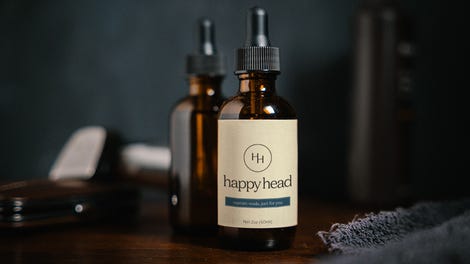 No details, specifications or pricing information on this Grand Cherokee variant have been officially released. It seems as though somebody published these images before they were supposed to and quickly took them down.
Lucky for us, the internet never forgets so we'll share them with you right here.
The red trim that's become a Trailhawk signature continues from the recovery hooks outside to the edging around the interior. I won't deny, I really dig it. Especially with that deep silver paintjob.
Beyond the obvious aesthetic changes I would expect a mild 1" to 2" lift on softer off-road suspension and knobbier tires than a standard Cherokee's. They look like Goodyear Wranglers, perhaps? Those rims look a little oversized for my liking, but at this price point people sure do like the bling.
Speaking of price, a Grand Cherokee starts at $30,000 and runs all the way to $65,000 for the SRT ass-hauling variant. I would expect the Trailhawk to land somewhere on the upper-end of that, maybe in the $40's around where the Overland and High Altitude luxury-outdoorsy trims currently sit.
Stay tuned for complete details, which Jeep will probably go ahead and release shortly now that the pictures are out.
Hat tip to Chad!