When I look at the Infiniti QX30, I can't help but remember the awful badge-engineered crap of my youth: the Ford Tempo/Mercury Topaz, the Chrysler Cirrus/Dodge Stratus, and damn near everything General Motors sold for three decades. They were just such deeply cynical vehicles, as if carmakers were deliberately telling us they were ripping us off by reshoveling recycled versions of the same awful automobile down our throats with different headlights and grilles, then daring us to buy them.
Thankfully, the Infiniti QX30 isn't an awful car. It's actually quite decent. The problem is, it isn't an Infiniti. It's a Mercedes-Benz. Infiniti's QX30 exists solely to make a quick buck off the compact luxury crossover boom. Why make your own car when you can pawn someone else's off as your own?
Mind you, it's no secret Infiniti needed a piece of the compact luxury crossover pie. With popular entries such as the Audi Q3, BMW X1, Lexus NX, and the, ahem, Mercedes-Benz GLA, this is a highly lucrative segment at the moment, so this was kind of inevitable. People, especially North Americans, are just so damn addicted to crossovers. And I don't think most of them actually give a crap how it's built.
This brings us to our QX30, and my quest to find out whether it represents everything notoriously wrong with badge engineering, even today, or if it's a good and unique value that serves the youthful, affluent audience it's after.
G/O Media may get a commission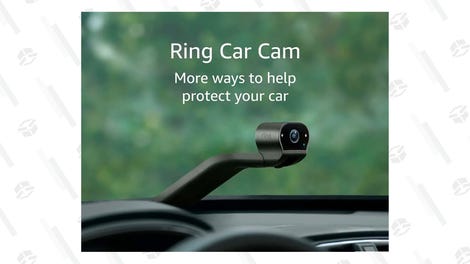 (Full disclosure: Infiniti Canada wanted to see me exit the QX30 like a BAMF so badly, they had one shipped to Montréal all the way from Nova Scotia, with a large RRRoll-up-the-rim-to-win sitting in the cup holder)

Infiniti-Benz
What you should know is that this is the first compact crossover from Nissan's luxury division (the EX leaned more towards midsize), because of course the world needed more compact crossovers, didn't it?
Then again, it's hard to know what the QX30 really is, because Infiniti also sells an S version which is front-wheel drive, lowered to the ground, and fitted with sportier wheels. That car is called the Q30 in other markets. The X is added here so you, luxury SUV buyer, will think it's a rugged SUV, but let's face it: this is a hatchback.
Also, the QX30 is the first all-new vehicle from Infiniti since the Q50 came out in 2013. Neat, right?
Underneath the new sheetmetal, the damn thing is actually a Mercedes-GLA. You may ask, why Mercedes? Well, apparently Renault-Nissan has a corporate partnership with Daimler. So yeah, that's what they came up with: a crossover. Now, Infiniti is putting a lot of emphasis on the fact that this is not a GLA, that it's a distinctive product with its own personality and driving dynamics. Here's a quote from their press kit:
"It offers truly standout styling, a level of refinement usually reserved for more expensive luxury segments and the agile, exhilarating dynamic performance that has been an Infiniti trademark for more than 25 years."
Right.
To be fair, they are bang on about the styling part. I mean, the QX30 looks pretty good. There are almost no straight lines on this thing. Instead, it's swooping, and curvy, and modern, and fresh, and all well tucked in.
Yes, this is a great-looking vehicle. It also blends perfectly well with the new crop of Infiniti vehicles, notably the Q50, and the all-new Q60 coupe.
So Infiniti sells a rebadged Mercedes-Benz GLA that at least looks the part while still resembling all the other Infinitis in the showroom. Mission accomplished then? Not exactly.
Fooling Consumers
To be fair, it's not exactly a bad thing that the QX30 is based on the GLA, because the GLA isn't necessarily a bad vehicle to begin with. But it's far from stellar. The GLA, like the A-Class and CLA, is a front- or all-wheel drive economy car platform for bargain basement Mercedes models to get young buyers locked into lease payments after their first good promotion means they can dump the hand-me-down Accord they had in college. Even in top shelf form like the CLA45 AMG, the family of cars suffer from an un-Mercedes-like driving experience and several other fatal flaws.
One thing history has thought us about badge engineering is that the faults from the donor vehicle usually tend to shine through, and things are very much the case in this example.
For instance, the QX30 is fitted with the same god-awful, 7-speed, dual-clutch transmission as its mechanical twin. There are so many things wrong with that gearbox. First, the gear lever looks like some sort of an arm stub. Second, it's confusing as hell because it doesn't use the traditional PRND layout, with a tiny, itty little button located next to the P button to change between different drive modes, which are represented by the letters E, S, and M. I'm guessing E means Economy, but anyway, it's the car's default setting.
It's a huge letdown. Since it's a dual-clutch transmission, I was expecting it to be quick to respond, and blip the throttle upon downshifts, or at least do something. It does none of that. The QX30's transmission is slow to react, doesn't downshift when you want it to, and always hurries up to bury the engine in the higher gears, because its default setting is Eco instead of, well, Normal.
The paddle shifters don't speed up the process either; they actually make things worse. You pull a paddle, and you can almost count to three before anything actually happens.
I mean, what the heck right? We all know Nissan has the engineering know-how to develop its own excellent dual-clutch transmission. Instead we get this. And that sucks.
German-ish Behavior
Luckily, the 2.0-liter turbo four, also sourced from the GLA, offers plenty of grunt. It develops a healthy 208 horsepower and 258 lb-ft of torque all while emitting cool turbo woosh and chirping sounds. This feels very Mercedes-like, which is good.
I had no complaints with this engine as it delivered ample torque down low from about 1200 rpm, and pulled strong and smoothly all the way to its redline. The QX30 is reasonably quick, for a small crossover at least, with swift acceleration and plenty of oomph on tap for overtaking.
It's the same story for the all-wheel drive, which is, you guessed it, a 4Matic system and not Nissan's very competent ATESSA AWD.
And since Québec finally decided to order some snow and actually leave it on the ground this time, I was able to play around with my QX30, pulling cute little mini-drifts with it wherever I'd go. Of course, to achieve this, I had to dig through the infuriatingly complicated interface located in the gauge cluster to remove ESP. Only then did the QX30 show me what it was really made of.
4Matic is competent enough to help this crossover crawl its way out of shin-deep snow, and since it can transfer up to 65 percent of the available power to the rear, this baby Infiniti will happily wiggle its tail upon throttle inputs, making it a blast to fling around in the white stuff.
On the road the QX30 feels rock solid and quiet, the way a German car should. Handling is buttoned down and compliant, but Infiniti has recalibrated the suspension towards comfort, so the QX30 may not feel instantly sporty like its German brethren, though it still comes through as an agile and dynamic vehicle that will carry speed effortlessly in the twisties. In other words, it's fun enough to drive.
Cramped Interior
Step inside the 2017 Infiniti QX30 and everything instantly feels very cramped, especially for a full-size BAMF like me. I'm not sure what's more unsettling, the high seating position that makes your head rub the ceiling, or that the entire car's narrowness that leads to elbow rubbing when a fellow full-size frame is sitting in the passenger seat.
The QX30's interior is also all over the place in terms of styling and ergonomics. The door inserts were parted out directly from the GLA, and even the classic Mercedes-Benz seat adjustments remain, just to make sure the consumer knows he's being played while cross-shopping these two competing crossovers.
To Infiniti's credit, material quality and build assembly is excellent. Infiniti has added a curvy design element, complete with a spongy leatherlike material that spans the dashboard to stay in tune with the QX30's swooping exterior styling. The switchgear on the centre stack is all GLA, especially the HVAC dials located at the very bottom. So is the gauge cluster.
Curiously—and unlike another famous badge job, the Fiat 124 Spider—QX30 doesn't inherit its donor car's COMAND infotainment system. Instead, Infiniti has incorporated its own InTouch interface by positioning the screen within the dashboard instead of the GLA's pop-up tablet-style layout. The bad news is InTouch doesn't come close to COMAND's ease of operation, graphic quality, and speed of operation.
The system in the QX30 is confusing, unintuitive, and slow to respond. What's more, everything is controlled by a tiny dial located on the centre console, which is infuriatingly hard to get your head around and downright unpleasant to manipulate.
Once you've found your ideal seating position, the QX30's leather seats are comfortable and supportive. Visibility all around is somewhat compromised by the way this thing is shaped, with very thick, and aggressively raked A-pillars that obstruct lateral visibility at an intersection.
And that panoramic moonroof doesn't open, it's simply there for decoration.
Being Mercedes-based also means the QX30 inherits an over-engineered and uselessly complex wiper stalk. The headlight controls are equally complicated to operate with up to five different settings that do nothing at all when you navigate through them, as the headlights are constantly set to automatic, even when you haven't selected Auto.
It's important to underline that Infiniti usually nails these ergonomic elements in their other cars.
Finally, rear seat room is actually quite impressive for such a tiny vehicle. As you can see, me and my Tim Horton's coffee fit impeccably well in the back seat.

Of course, because of its aggressively raked rear end, cargo space isn't the QX30's strong point. But even worse is the fact that you can't even lower that seat (on base models only). So there's only 19 cu-ft of available space back there. Ironically, its Mercedes brother does offer foldable rear seats, allowing it to stretch that number to 43.6 cu-ft.
So, the QX30 doesn't even do utility all that well.

The Verdict
The QX30 is one of the most polarizing vehicles I've ever tested. Infiniti calls it a crossover, but the overall package leans more towards a lifted hatchback with AWD than an actual utility vehicle. But then, it offers less cargo space and performance than a Golf GTI.
Then, there's the way it's priced. A Premium all-wheel drive QX30, like the one you see here, complete with the upgraded Bose sound system, full array of safety tech, LED fog lights and other creature comforts starts at $37,700–putting this Infiniti in the same ballpark (more or less) as the GLA. A more loaded QX30 recently tested by Jalopnik editor Patrick George down in Texas stickered in at $46,035, and you can go ahead and laugh at that because it is indeed hilarious.
And that doesn't make sense, because the whole idea behind Japanese luxury cars such as Infiniti, Acura, and Lexus is to offer more value than their German competition. Most of them do. The QX30 doesn't.
So what we have here is a complicated and overpriced luxury compact crossover that comes through as not all that practical nor sporty. The gearbox is a travesty. It's fun to drive, but only once you've peeled off the endless layers of electronic nannies. It does succeed in being a good-looking vehicle for people who drive cars as a fashion statement.
Sadly, all the Mercedes-Benz parts bin stuff prevents the QX30 from having an actual personality, which is sad, because Infiniti actually went the extra mile to design it properly. In an effort to save on development costs, the QX30, as good of a vehicle as it tries to be, will unfortunately go down in history as yet another profit-making corporately cynical vehicle. But who cares as long as the millennials are buying them up, right?
---
Engine: 2.0-liter turbocharged inline four
Power: 208HP at 5,500 RPM / 258 lb-ft at 1,250 RPM
Transmission: 7-speed dual-clutch automatic with manual shifting mode
0-60 Time: 6.2 seconds (claimed)
Top Speed: 130MPH (governor limited)
Drivetrain: Front-wheel drive / All-wheel drive as tested
Curb Weight: 3,341 pounds (with AWD)
Seating: 5 people
MPG: 24 City / 33 Highway (from EPA)
MSRP: $29,950 for base front-wheel drive / $43 745 as tested.
---
William Clavey is an automotive journalist from Montréal, Québec, Canada. He runs claveyscorner.com, and does some collaborative writing over at rightfootdown.com.
2017 INFINITI QX30 FWD *Ltd Avail* Specs
Engine type
Intercooled Turbo Premium Unleaded I-4
Transmission/Drive
Auto-Shift Manual w/OD