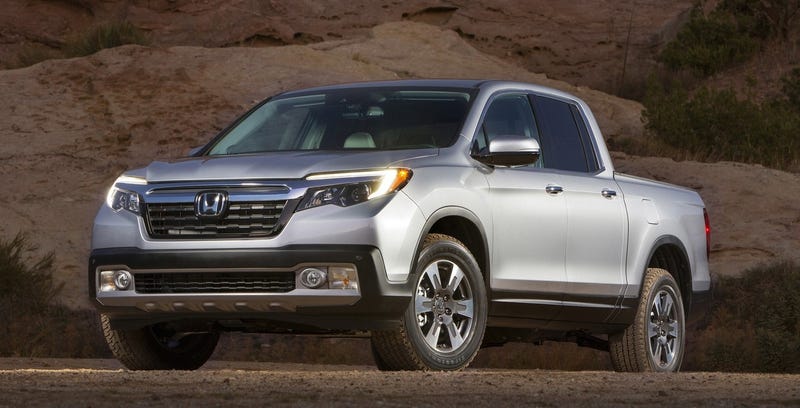 Truck Yeah
The trucks are good!
While it'll debut officially soon, CarScoops got an early picture of the 2017 Honda Ridgeline. It looks like a truck, unlike the outgoing Ridgeline, which looked like a crossover with a square butt.
This version looks like a generic truck, but with the face of the Honda CRV. Suddenly the mid-size truck market is the hot place to be. More details later when we get them.
---
Contact the author at matt@jalopnik.com. Image: Honda via CarScoops