Hyundai's first Genesis-branded luxury yacht will hit the market with a 365 horsepower twin-turbo V6 and a 5.0-liter V8 with 420 ponies. Meanwhile, the Korean brand promises five new Genesis models to follow the flagship in the next five years.
It's worth taking a good look at the genesis of Genesis, because this could very well be Hyundai's Lexus moment, and look at what they've achieved!
To have a fighting chance to do something similar, the G90 is 204.9 inches worth of attention to details with a 4.5-inch increase in wheelbase compared to the previous Equus to give rear passengers 37.8 inches of legroom.
Naturally, it also comes with lots of tech, including luxury musts like a super smooth 8-speed automatic and optional all-wheel drive. The G90's is smart though, because it can send up to 90 percent of the available torque to the rear axle in sport mode, or even all of it in economy for maximum driveline efficiency.
The peak torque figure of the 5.0 V8 is 383 lb-ft at 5,000 rpm as long as you fill it up with premium, while Hyundai's first twin-turbo V6 gives you 376 lb-ft from 1,300 to 4,500 rpm. With 365 horsepower to go with that, the entry level rear-wheel drive car won't be much slower than the all-wheel drive V8.
G/O Media may get a commission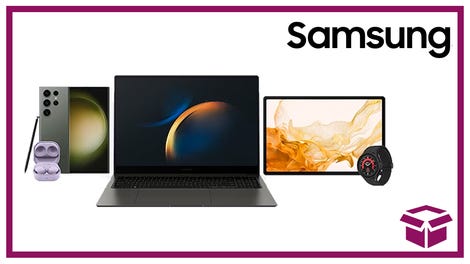 24 hour deals
Discover Samsung - Daily Deal
The G90's overall bending rigidity also happens to be six-percent higher than the Mercedes-Benz S550's. Hyundai felt it's important that you know that.
Hyundai claims the G90 will be 'all-but autonomous', featuring a wide arsenal of cutting-edge safety and comfort functions. What's for sure is that your butt will like the 22-way power driver's seat, and your passengers should be fine with their 16-way units as well. But in case you wish to have heated and ventilated rear seats as well, the V8 is the way to go.
The G90's sound system has 17 speakers and a 10-inch subwoofer, while the top of the line model's rear seats have dual monitors with 9.2-inch screens, with a separate controller in the middle. The cabin also features wireless charging, sunshades, power everything and all the other conveniences buyers expect in this segment.
Hyundai says they have the lowest levels of in-cabin noise, thanks to having sound-absorbing materials all over the car, a 3-layer weather-strip seal on all doors, laminated acoustic film glass on every window and their a two-piece wheel design featuring integral sound absorption chambers.
The 19-inch alloys are also lighter, shredding 7 pounds off the overall unsprung weight. Something that will come handy when you start chasing those S-Classes...
Photo credit: Getty Images and Hyundai
---
Contact the author at mate@jalopnik.com.