Of course it will baby. It's a GMC Yukon. It's designed to move children and all their things around with minimal effort and slightly-less-than maximum consumption. Yet, what makes the car good for suburban parents of older children actually makes it less effective than you'd think for carrying a newborn around the big city.
The entire concept of "Will It Baby" is to test cars that you might be curious about buying if you've got a child that otherwise seem less than ideal.
My last review was of the Hyundai Veloster Turbo Rally, a car that was fine for babies but oversold itself as a hot hatch.
No one looks at a Yukon and wonders "Will this be a good car for my baby?" but I think they should. While the Yukon is technically capable of carrying up to six babies in the regular-length version I had (seven if one of the babies has a hardship license), the big SUV is a little too much car for a single baby and that makes it somewhat challenging for the kind of young urbanish parent I'm aiming to be.
G/O Media may get a commission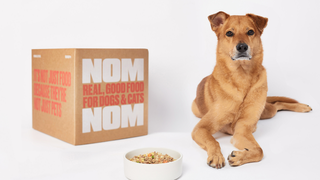 The non-love-and-affection portion of raising a newborn is roughly 40 percent feeding/changing, 30 percent laundry, 20 percent dishes, and 10 percent transportation logistics. For that last 10 percent the Yukon does as well as you'd expect.
For background, the Yukon is the platform-mate with the Chevy Suburban and Cadillac Escalade and is for people who want something that's slightly less pedestrian than the Suburban but not as likely to get you robbed outside of an IHOP as the Cadillac.
Curiously, the actual Yukon is a mostly empty part of far western Canada and Denali is a mountain and national park in Alaska and the highest point in North America.
When someone buys a Denali they're not attempting to climb a mountain or make a point about saving the environment. If anything, they're saying the opposite. It's the trim for people who may never climb a mountain but have climbed a certain level of social status that can only be judged burning fossil fuels in the parking lot of a Country Day school.
As easy as it is to make fun of a truck for being simultaneously named after a Canadian territory and an American national park, this is definitely the version of the platform that I would buy as I like the Yukon's cheese grater grille and wrap-up headlight treatment the best of all the designs. I also think it manages to denote premium without looking cartoonish. Even the 22-inch aluminum wheels don't bother me here, although buying 22-inch OEM wheels is just an invitation to worry every time you have to parallel park the car.

We're now on the eleventh generation of this vehicle and it's made the full transformation from glorified farm wagon to giant luxo-people hauler. This is no longer just a truck with a box on the back, it has 4G streaming WiFi, a wide LCD screen for passengers, and an eight-speed transmission.
At the time of this review my daughter, Bette, was a little less than two months old. Babies are tricky sleepers because they don't yet have the ability to calm themselves, which means you either carefully lull them to sleep and gently place them in their cribs with the same care Nicholas Cage took in lowering the pearls of poison gas in The Rock or you just let them turn purple with rage until they pass out.

For obvious reasons, I'm a fan of the former approach, and a car seat is an easy place for a kid to fall asleep so I was looking forward to taking a long drive not only as a test of the vehicle but also as a way of getting a little rest.
Here, the Yukon's Magnetic Ride Control was my friend. For the thousandth time, MRC uses magnetic fluid in the dampers in order to keep the Yukon smooth and relatively composed over all sorts of roads, which helped to keep Bette asleep for most of the big trip.
As the top-of-the-line trim, the Yukon had the 6.2-liter V8, which produces 420 horsepower and 460 lb-ft of torque while returning a non-terrible 17 MPG combined and 21 MPG on the highway. It's enough power so that you don't notice how heavy the car is, which is enough of an accomplishment for a full-sized SUV.
So how does it baby?
While this wasn't the longer Denali XL, there was also plenty of room for our stuff with the rear seat folded down, which is good, because planning even a four-hour trip with your baby involves about as much planning as a mission to Mars and forgetting one small valve can make the other bag full of gear you brought entirely useless.
Even if you try and keep it simple, you'll need a diaper bag with plenty of diapers and wipes and backup outfits for when she obliterates whatever she's wearing. Your car seat isn't exactly light and so you'll need some kind of stroller if you plan to travel anything more than a short distance outside the car. If you're using formula or expressed breast milk then you need to have multiple bottles and multiple backup parts to those bottles as well as a container that can keep the milk cold (and then what if you want to warm it up?). It's probably a good idea to have a blanket in case you find a nice spot for an outdoor lunch or your clothes get ruined and you need to cover up.
If anything, the Yukon had too much room for our gear. When making sharp turns I could hear the big Britax three-in-one stroller bumping into the unsecured travel bag. I assumed that with the rearmost seats raised the Yukon couldn't support the stroller, but I was wrong. If you've got to move your kid and a few other people you can still get by with the rear seat up.

Babies, no matter how hard you try, will not stick to any schedule, so while we'd planned on first grabbing a snack, using the restroom, and preparing ourselves when we got to our intended destination, Bette had a different idea. All of a sudden she was hungry, causing us to fumble around for a bottle and a place to feed her.
I held Bette in the front and found myself nicely cocooned in the perforated leather seats. It was uncomfortable chilly this spring and it made me wish I could replace the padded seat I normally use to feed Bette with the cushy, heated seat from the Yukon.
After feeding her and burping her it was clear a change was coming and I rushed Bette to the rear cargo area. Here, all the power options we pretend we don't need come in handy. In particular, the power liftgate is a nice addition when you've got a fussy, squirmy baby with a load in her diaper. While at some point in the future my daughter will likely read this and be embarrassed by the thought of being changed in an open truck in the back of a parking lot, she didn't seem to mind it at the time.
Fully changed we set out for our a day of adventure in the 'burbs and it attracted a lot of positive attention from people who usually reserve their enthusiasm for Michael Bublé and tax write offs. It's the Denali difference.
Yet, for all the things the Yukon does well, it's still hard for me to swallow the compromises you get with something this large. Even with the camera it's not a breeze to park. It has a ton of space, but the rear floor is higher than you'd find on a hatchback or minivan. Sitting in the back with Bette it's actually a big job to stretch across the wide Yukon and plug a pacifier back into her mouth (something that happens a lot).
When she turns 11 and has soccer gear, dancing gear, a robot, and a tuba I think I'll look back longingly at the Yukon, for, while it's not the most ideal Will-It-Baby car, it'll Will-It-Suburban-Teenager the shit out of anything on the road.

2016 GMC Yukon 2WD 4dr SLE Specs
Transmission/Drive
Automatic