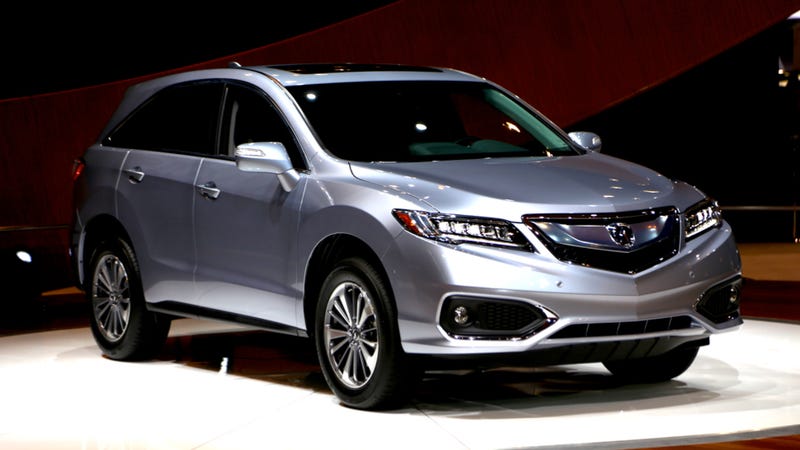 Truck Yeah
The trucks are good!
Having set sales records every month for over two years, Honda is rewarding 2016 Acura RDX with a meaner face, more aggressive stance, and a few extra LEDs for good measure. The 3.5 V6 picks up more power and 1 MPG, complemented by a stiffened chassis meant to improve safety and handling.
Senior VP of Acura's Operations Mike Accavitti says "we're investing an incredible amount of energy into our performance cars" and that the company's basically trying to scrape some sexiness off the NSX and onto the rest of the lineup for 2016.
The 3.5-liter SOHC i-VTEC V6 engine has cylinder deactivation (which Acura calls Variable Cylinder Management) and a little more peak power than the outgoing model. 279 horsepower (+6 hp) and 252 lb-ft of torque (+1 lb.-ft.).
Fuel economy's posted as 19/28mpg for AWD models and 20/29mpg for FWD models (city/highway).
Images by Acura, Tavarish
---
Andrew P. Collins is Jalopnik's off-road and adventure guy. Shoot him an email or hit him up on Twitter to talk trucks.