Volvo's next rolling living room will hit US showrooms in April starting at $48,900. Don't hold your breath for diesels or a manual gearbox, but the most powerful plug-in hybrid T8 is coming to America, with Apple CarPlay and Android support to follow soon.
The new XC90 is a big deal for Volvo, and not just in terms of its sheer size. It's a car that was designed to take America by storm and redefine the SUV segment, regaining Volvo's reputation for greatness. It's also the first messenger of a very different Volvo era.
If you look closely enough, you can see that the car wears a reshaped badge. That's justified by the fact that it's also got a brand new chassis built using a self-developed, scalable architecture, a new drivetrain using only four-cylinder turbo engines and electric motors, a new interior with a vertical touchscreen center console with almost no buttons, plus a bunch of safety features that we also haven't seen before.
Yep, that's an integrated camera right there. Vision 2020 in action. We'll see if they can save us all in six years time, but until then, you had some questions, right? Let's start with the price.
G/O Media may get a commission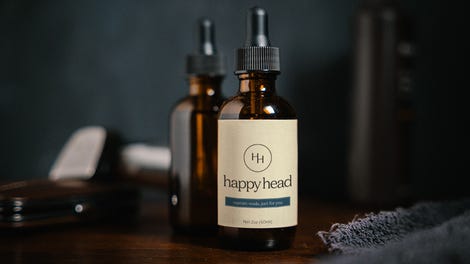 The XC90 will hit US showrooms in April. The base will be $48,900 for the all-wheel drive T6 with 320 horsepower and 295 pound-feet. They're also going to sell 1927 "First Edition" cars exclusively through their website starting Sept 3. These will be maxed out T6s with special badges for $65,900.
The T6 and the plug-in hybrid, 400 hp T8 will come with all-wheel drive as standard just like the most powerful diesel versions in Europe. Also standard is the eight-speed automatic, and while the drivetrain can work with a manual, there's no decision on putting one in the XC90 so far. Assume that it won't happen.
Diesels stay outside the US for now because Volvo says their gas engines are efficient enough to make the diesels irrelevant in America.
The optional air suspension has five settings while ground clearance is 10.5 inches in offroad mode. The whole car is 275 pounds lighter than the current XC90, and even the T8 remains a seven-seater since its battery is integrated into the structure. It will also do 24 miles using only electric power.
Towing capacity is 5,952 pounds and the powered rear hatch opens automatically if you put your feet under the bumper. Continuing on practicality lane, with all seats in, the XC90 has 10.59 cubic feet of luggage space. However, both rows fold flat, expanding that to 35 or 70 cubic feet, or a bed that's bigger than your own.
Headroom is fantastic (tested with the panoramic roof) even in the second row where a reclining child cushion in the middle is also available. I also managed to fit a guy in the third row behind me who was 5'7" tall with no complains, so the XC90 will most likely baby, kid and even teenager if you want. All seven seats come with seatbelt tensioners for safety.
Taller people who end up in the third row should cheer up knowing that not only do they get cup holders on both sides, but also their very own climate control unit. The second row also has a double cup holder, plus a 230V outlet for all those gadgets using the XC90's hotspot.
Needless to say, the materials are just as lovely as they promised, with leather and natural wood everywhere. And yes, you can have a shifter made of crystal. Or black plastic.
Up front, the vertical touchscreen is the big news. Volvo promises more connectivity and easier (voice) control than ever, but while Apple CarPlay and Android support is coming, the car will hit the showrooms before Google or Apple can finish development, so that software will make its way to the car's brain later on via a free update at the dealership. We'll just have to wait and see how fast and visible the system is in practice.
The icing on the cake is the optional 19-speaker Bowers&Wilkins sound system with an output of 1,400 watts that uses the same acoustic characteristics as the Gothenburg Concert Hall. Because Sweden.
Want my first impressions too? Well, it's a massive car. I'm not too excited about its exterior, although it looks much better in lighter colors than the black I saw first.
Head of Design Thomas Ingenlath is proud of going against the flow by keeping the greenhouse just as large as before, and he has every right because inside, the XC90 is indeed very airy. The seats are also amazing and I love the natural wood trim, not to mention the fine leather.
With all those active safety features, it's definitely a proper Volvo and they say I will also be surprised how well it drives despite its size and the robots installed.
If that's true, they might just got a car that's better than sleeping in an Ikea with all the Swedish female pro beach volleyball players you can find.
Photo credit: Máté Petrány/Jalopnik