The 2015 Suzuki Jimny has received a mild facelift, which is a great excuse to for us to gather 'round the campfire and admire this delightfully darling little 4x4. Though it may be small, I posit it just might be the ultimate adventure off-roader.
It's small and light. Off-road rule number one: "less is more." Whatever you can't crawl over, you can probably get around. Or through. If you do get stuck, you and your travel buddy won't have much trouble winching out of anything when your truck only weighs just over a ton.
It's simple. The "better" ones have traction control now. Other than that, you can basically still fix it with plyers and vice grips.
It's incredibly efficient. Even if you can't hit the 40 MPG average claim in the dirt, you're going to be using a lot less juice than a Wrangler... or pretty much any other 4x4 in America for that matter. And you still don't have to put up with the rabble and lack of refinement you get with a a diesel.
It's cheap. A Troller T4 is like $40,000 in Brazil, and that's about where a good Wrangler winds up here in the US. A Jimny? Try half that.
G/O Media may get a commission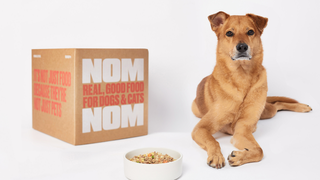 Less power means more fun. It's common sports-car enthusaist ethos to reckon running '89 Honda CRX to the limit on your local backroad is more fun than holding the reigns on a a McLaren P1... trying desperately not to get killed or arrested getting the most out of the car.
I offer the same can be said for off-roaders. Sure, walking a Range Rover through a course with one hand on the terrain-selector and another on your iPhone is kind of fun... but it's nothing approaching the satisfaction you'll get working hard for every obstacle, which you'll be doing with 60 horsepower.
The Jimny, in one form or another, has been squeaking around since 1998. Though it's currently sold in 188 markets, sadly America is not one of them.
The one pictured here is the British version, which you can buy for about $20,000 (the high-trim automatic version starts at $23,000).
Weighing around 2,400 pounds, the 2015 Jimny is 145" long, 67" tall, and just 63" wide making it 3' longer than a Smart car and about a foot shorter than the current JK Jeep Wrangler two-door.
Even with just 7.4" of ground clearance, the Jimny's so stubby it still gets a 34º approach angle, a 31º ramp breakover angle, and a crazy-steep 46º departure angle.
It's no speed demon though... and probably won't be able to do much with big tires. A 1.6 liter gasoline engine burps out just over 60 horsepower at a screaming 6,000 RPM, with 81 ft-lbs of torque on tap at 4,100. Suzuki reports a top speed of 87 MPH, but just shy of 40 MPG on average with a manual transmission.
Oh yeah, so what's new for 2015? Some fancier seat fabric, a few new dash lights, and traction control in more models. Who cares, I really want one.
Come back, Suzuki... we'll be good to you this time! (No, we probably wouldn't. Damn the US auto market and it's demand for super-sizing.)
Images via Suzuki