The 2015 Subaru Outback has shed the outgoing fifth generation's gentle curves of baby fat and exposed an imposing, chiseled face. The new model has a better engine and more space for your dogs, slack lines, commercial quantities of kale, and whatever else you hippies carry in your off-roady wagons.
The front end is markedly more angular than the outgoing model, in line with the 2015 Subaru Legacy's design language. To be honest, I think it looks like a Ford Taurus with armor plating but I won't call that a bad thing.
The windshield is sleeker, having been pulled forward two inches at the bottom.
Twenty years after the Outback's introduction, the sixth generation bodystyle stays true to Subaru's original intentions with the wagon; "to be the all-around family companion."
Outbacks will be available as a 2.5i in Standard, Premium, and Limited trim levels with toys and price increasing in that order. A 3.6R limited model will top the range.
G/O Media may get a commission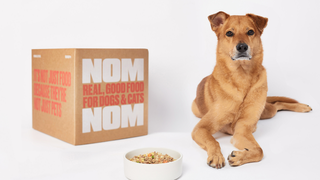 Engine choices for the 2015 Outback will be a 175 hp 4 cylinder in the 2.5i model or 256 horsepower 6 cylinder boxer engine for the 3.6R Limited model. Sadly, the three-pedal gearbox has finally been phased out.
All new Outbacks will run Subaru's Lineartronic continuously variable transmission, which can be "shifted" manually through six pre-programmed ratios.
Active-grille shutters and other aerodynamic improvements bring fuel economy up to 33 MPG on the highway, even with the wagon's standard all-wheel-drive. Consumption is estimated at 25 MPG in town and 28 in combined driving.
The wagon's Symmetrical AWD system has been augmented to include a standard "X Mode" (which holds revs up for more performance), Hill Descent Control, and Hill Start Assist.
Active Torque Vectoring has been added to the stability control, which applies brakes to the inside front wheel in turns to provide a flatter cornering experience.
Ground clearance is a generous 8.7".
While the exterior dimensions remain almost the same, Subaru promises legroom has lengthened and utilization of rear cargo space has improved to fit even more fun toys and farmer's market fare. To be precise, the car has grown in length by 0.6" and widened by 0.7".
But cargo capacity has moved up to 35.5 cubic feet from 34.3 behind the passenger seats. With the seats folded down, the 2015 Outback can carry 73.3 cubic feet worth of stuff. The previous model held a paltry 71.3.
"Soft-touch materials" and a few more strips of chrome dial up refinement on the interior, complementing the stark lines of the outside nicely.
Seats are ten-way power adjustable, and the Outback's infotainment system has been upgraded after Subaru how much you all hated the old one.
The new setup is simply named the "6.2 Infotainment System" and features a 6.2" gesture-controlled touch-screen display. A optional 576 watt "GreenEdge" amplifier can be ordered with harmon/kardon speakers to get your Little River Band soundtrack crankin' on your next kayaking adventure.
Subaru was smart to play it safe with the redesign of one of their most popular vehicles in their most important market. The 2015 Outback is exactly the conservative redesign the popular wagon needed; it accomplishes everything the outgoing model did both aesthetically and functionally with just a little more class.
Subaru's Official 2015 Outback Gallery:
Images: Brian Williams, Subaru