According to Rolls Royce, the 2015 Rolls-Royce Ghost Series II is something for business types to do business in. And then you get out of your business tool and go do more business. Businesslike.
At the Ghost II's North American debut Wednesday at the New York Auto Show, Rolls-Royce was very proud of cars like the Wraith and old Ghost capturing the market for cars for successful entrepreneurs. Sure, it's timelessly elegant, but Rolls-Royce is now packed with tech that people transferring funds left and right want.
"The Rolls-Royce Ghost Series II is the ultimate entrepreneur's business tool," Rolls' North American president Eric C. Shepherd said.
The Ghost II is all about the redesigned LEDs. It's worth it, they look much more entrepreneurial now.
G/O Media may get a commission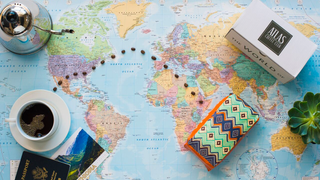 First Bag Free
Atlas Coffee Club - Free Coffee
Explore global coffee
With each bag, Atlas includes details on the coffee's tasting notes and a postcard about the region and its coffee history. And when you subscribe, you have options to tailor frequency, grind size, and roast preference of your beans, so you'll always be brewing the perfect cup.
Oh, and another fun fact:
The launch of Ghost Series II consolidates Ghost's position as the most popular car in the $250,000+ class, and as a cornerstone of Rolls-Royce's continuing success.
To keep that momentum, the Ghost II comes with a Satellite Aided Transmission so the ride will be even more serene, without that pesky engine noise. So business can be conducted in a more civilized manner.
What a beautiful gas cap, though.
Photos: Brian Williams, Rolls-Royce