Flat plane crank. 5.2 liters. At least 500 horsepower and 400 pound feet of torque. Six speed manual transmission. Magnetic ride. Independent suspension. Huge brakes. Whoever said we're in the dark ages of cars needs to eat all of their words.
Ford has unveiled a CGI version of the new GT350 just a few days before the start of the 2014 LA Auto Show, and it's a humdinger. The new car favors on track performance over drag performance, and that is evident because it doesn't have the supercharged, 5.8 liter V8 that made its home in the GT500.
Instead, we have a road racers delight here, a-la Camaro Z/28. The GT350 is the rightful heir to the throne of the Boss 302, with a high revving, flat plane crank, 5.2 liter V8 with at least 500 horsepower and at least 400 pound feet of torque. Ford says it's "the most powerful naturally aspirated Ford engine ever," which is like me saying I'm the "fastest sprinting Travis Okulski born in 1987 ever."
G/O Media may get a commission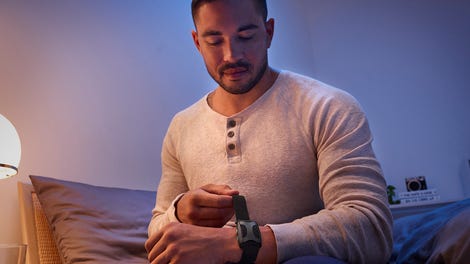 That V8 is linked directly to a six speed manual transmission, and there is no mention of a dual clutch or an automatic or a CVT or anything else anywhere. This pleases us.
In keeping with the Ford-specific firsts, Ford says it has the "most track-credible brake system ever offered on a Ford." They are Brembos, 15.5 inches up front, 15 inches out back. They are sitting behind 19 inch aluminum wheels, 10.5 inches wide up front, 11 inches out back. Those are wrapped in Michelin Pilot Super Sports.
It has a tighter, lower aluminum hood and honed aerodynamics on the outside, with a flat bottom wheel and less brightwork inside. The reduced brightwork is a big deal, since I do find that a lot of cars with too much chrome end up blinding me in the sunlight. Smart move, Ford.
The GT350 is far less Hellcat and far more Z/28, so it'll be interesting to see just how well Ford did with the track focused prep work.