The Chevrolet Suburban has been the quintessential American SUV since forever. It departs from its truckly origins a little more with each generation, but longtime fans of the franchise will be plenty happy with the new model.
Those fans haven't been waiting for this review, either. In spite of all the nonsense GM is wading through right now, earlier this month the company reported that Suburbans were spending an average of only ten days on dealer lots before being sold. And 65% of those were in range-topping (very-expensive) LTZ trim.
I've had a pretty positive experience in every Suburban I've ever driven (just about every generation from the Scottsdales to the 2015). They're consistently comfortable, capable haulers with a sharp look and cushy driving experience.
Unfortunately, they're also getting further from their off-road routes (see what I did there?) faster than they're catching up to minivans in fuel economy. The result is a vehicle that is perfect if you like to tow stuff with a big family filling the seats. It's also perfect if you just wanna pretend you do (you know who you are).
G/O Media may get a commission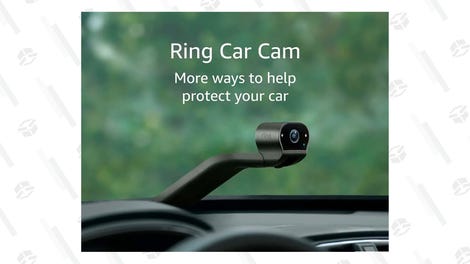 With a fresh redesign for its twelfth generation, the 2015 Chevrolet Suburban will once again try to win us over as America's Sweetheart SUV. So we put it through a week of back road runnin', brutal city traffic, Wal-Mart runs, drive-thrus, firefighting, and hooliganism to find out if it's up to taking the title.
(Disclosure: A Suburban was personally delivered to my camp in the woods. I was allowed to keep it for a week, provided I returned it as I found it.)
Driving Notes
• In the rearview mirror, the rear window looks as far away as the galaxy Star Wars is set in.
• You'll do a lot of hanging your arm out the window and humming "king of the road" in this thing.
• Still feels faster than something this size has a right to be... just like its predecessor and the Suburban before that.
• Can't get over how massive the center console storage is. Fits... everything.
• I like the styling, and so should you.
Exterior
The 2015 is my third-favorite Suburban design yet. Yeah, even with "the headlights" everyone on the internet seems to be so fussy about. They look like a slightly modern tweak on the outgoing design, what's your beef people?
Chevrolet kept it conservative with the rest of the exterior, but the skin's been pulled a little bit tighter and a few new creases accentuate the body's long slabs of steel. Improvements from every angle compared to the outgoing design.
In the back, the shape's gone from "bulbous" to "boxy," which helps depart the design a little further from the minivans its inevitably cross-shopped against.
Interior
I won't stop lamenting the loss of GM's big over-stuffed armchair seats of the Early 00's, but every chair in the 2015 Suburban LTZ is very comfortable. The quality of the leather is good, and even people in the third-row seats have ample buttocks and back bolstering.
Dash materials, trim, and buttons are generally excellent. Superior to the Dodge Durango, Nissan Rogue, and even Lexus GX we evaluated earlier.
Seating position is great; there's enough surface area to rest the fattest of forearms.
The center console storage bin is obscenely large; you'll fit everybody's Wendy's order in there no problem.
Audio, Infotainment, Gadgets
I'm not really a fan of GM's MyLink infotainment interface. They kept it real simple, I'll give them that: the return-to "phone," "entertainment," and "navigation" buttons remain at the top of the screen all the time, making it like the Jitterbug cell-phone of car computers. But in that same vein, the software skin makes everything feel a little like a Toys R' Us knock-off Nintendo DS and there's always so much blank wasted space on the screen.
The Bose stereo rocks pretty hard... it's not amazing enough to warrant special merit, but it's better than most car audio systems I've heard lately.
Clarity on the TVs is great, too. Not that you'd be able to hear your kids bitch about it from the rear seats, they're that far behind you.
I do love GM's vibration-alert as a lane-departure warning. It's easy to loose track of this thing when you're looking for a radio station with one hand and fisting a Wendy's bag with the other. I image the effect is exacerbated with a brood of ungrateful brats barking in the back.
Engine
It's a 5.3 V8 — Power is bountiful, fuel consumption is commensurate. But you already knew that, didn't you?
To elaborate, you won't have any trouble hauling your kids, dog, and everybody's toys to the lake with your boat in tow. With the vehicle empty, you'll be able to turn your rear tires into a delightful squeal with a boot in the throttle and traction control off. Go ahead and do it all the time, because the only time cops are gonna pull this thing over is to get a closer look at it and ask if they should buy one.
The engine is good for 355 horsepower and 383 lb.-ft. of torque. Active Fuel Management varies timing and kills half your cylinders when they're not needed, but as per the "V8/V4" icon on the dash I only got time in the lower-displacement mode on downhill coasts and at idle.
Gearbox & Transfer Case
Automatic shifting is very smooth through the Hydra-Matic 6L80 six-speed. You can manually bump gears with the little "+/-" tab on the column shifter, but you'll only piss it off. The vehicle, I mean. Just put the 4WD knob in "Auto" and focus on steering, the transmission gets the job done just fine on its own.
A G80 electronically-locking rear differential helps maintain grip in the dirt, rear axle ratio is 3.08.
Braking
Braking is above satisfactory. Which is good, 'cause you know you're gonna be looking backwards to yell at your spawn for most of the miles you put on this thing. After which you'll get to experience the tidal-wave nose dive that accompanies putting two feet into the brakes from a gallop.
The brakes will stop you, but a panic stop is always going to be exciting in a three-ton SUV.
Ride & Handling
Hey, where'd I park the... oh, right.
Chevrolet calls the third generation of their Magnetic Ride Control:
"the world's fastest-acting suspension – a real-time damping system that delivers more precise body motion control. It "reads" the road every millisecond and changes damping in just 10-15 milliseconds in shocks filled with a magneto-rheological (MR) fluid containing minute iron particles. Under the presence of magnetic charge, the iron particles align to provide damping resistance almost instantly."
Well that sure sounds fancy, and the SUV's smooth alright. It's not as nimble as a Volkswagen Touareg or BMW X5 (duh?) but a little bodyroll in corners is a reasonable price to pay for butter-smooth bounding over cobblestone streets, dirt roads, and your neighbor's mean cat. What?
Magnetic Ride is an LTZ feature, so you're gonna have to pony up for it.
Hauling, Towing, Cargo Management
(Behind the third row)
Chevy claims the 2015 Suburban can lug 8,000 pounds. I couldn't get my hands on a trailer while the Suburban was in my charge, but based on the engine's output and the capability of the brakes, I guess I believe it. That's a lot more heft that you're gonna tow regularly anyway... if your boat's that big, you can afford a mooring for the season.
Interior cargo space is amble: max cargo room is 121.1 cubic feet with everything folded down. I mean, it's not bigger than a Honda Odyssey or anything (for comparison, that's got 148.5 cu. ft.), but every seat can be filled without the kids catching each other's cooties, especially with the second-row captain's chair option.
Third and second row seats fold down electronically with a switch in the cargo bay... which is a neat trick and actually really helpful when your wife won't put up with a third trip to Home Depot this weekend.
The second-row seats fold flat and line up with the third row, or can be tilted even further forward to accommodate weird shaped cargo (see last picture).
(Behind the second row)
(Behind the first row / all seats folded)
Off-Road & Maneuverability
Off-road? Yeah, I tried it. No, it didn't work out so good. In the interest of fuel economy, a front spoiler cuts the Suburban's approach angle to 15.5º (a Honda CR-V's is 28º) and it's downhill from there. It's got the power to climb, sure... but you won't be able to fit on or over anything even one notch above a gravel road.
That said, it's not that hard to manage the Suburban in traffic or around town even given its length of 224.4". Between the parking sensors, rear-view camera, and power steering dialed up so high your grandma could swing the helm at a stand-still, this SUV is a lot easier to drive around than you'd think.
Value
At the Suburban's starting price of $47,595 it's on the expensive side for a family people-mover, but viable for a cool looking and comfortable tool that can carry your modular home piece-by-enormous-piece.
That said; if you're at a Chevy store trying to get yourself a Suburban you're not spending 47 grand. You're spending a lot more. The LTZ I evaluated rang up at an eyeball-exploding $72,835, which I simply cannot understand.
Verdict
Chevrolet got a lot right with the new Suburban. The design is a logical evolution of the processor inside and out, materials feel solid all-around, and performance is better than it needs to be.
If need a new vehicle and you're convinced you need extreme towing capabilities, a cloth-interior'ed Suburban LS isn't the worst idea at $50,000. But for the price and cost of ownership of the flagship LTZ, I just don't get what my fellow Americans are furiously buying the things for.
Specifications As Tested
2015 Chevrolet Suburban LTZ
MSRP: $72,835 (Starts at $64,700)
Engine: 5.3 EcoTec3 V8
Transmission: Hydra-Matic 6L80 six-speed automatic
Power: 355 HP @ 5600 RPM / 383 lb.-ft. of torque @ 4100 RPM
Towing: 8,000 pounds
MPG: 15 City, 18 Mixed, 22 Highway (14.1 observed over 164.9 miles of cruising with a good deal of throttle-booting)
Dimensions
Length: 224.4"
Width: 80.5"
Height: 74.4"
Cargo Capacity: 121.1 cubic feet
Off-Road
Ground Clearance: 7.9"
Approach Angle: 15.5º
Departure Angle: 21.1º
Breakover Angle: Just... no. You're getting stuck, I promise.
Images: Andrew Collins
2015 Chevrolet Suburban 2WD 4dr LS Specs
Transmission/Drive
Automatic