The 2014 Toyota 4Runner is one of the last SUVs sold in America that you could still call "off-road oriented," and it never lets you forget it. I enjoyed driving it, but I'm not sure I'd want to live with it.
GM Suburbans, Tahoes, Yukons, and Ford Expeditions are basically body-on-frame trucks with living rooms strapped to their backs but they're not much for the trail anymore. If you want a really off-roadable SUV and insist on buying a new vehicle in the US, your options are basically limited to the Toyota 4Runner, Nissan Xterra, or the better items in the Jeep and Land Rover lineups.
So in order to get the most realistic evaluation of the 4Runner as possible, I took it upon myself to arrange a test that would most accurately replicate how an owner would use it by taking it on a ski trip.
(Disclosure: I've always loved the Toyota 4Runner. When I found out I could borrow a new one for a weekend, I took the opportunity to take it where SUVs were born to go: the parking lot of a ski resort.)
G/O Media may get a commission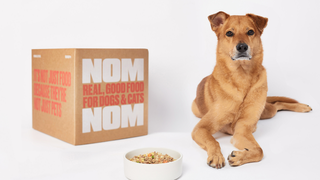 Driving Notes
• First SUV I've driven in awhile that feels more like a truck than a lifted station wagon.
• As much as I love the look of three-spoke steering wheels, having the bottom section open makes for a great place to keep my hand.
• Torn over the tiny side windows. I dig the military feel it lends to the interior, but the sills are a little high for arm-resting.
• The noise you get when you boot the throttle is surprisingly satisfying!
• Couldn't figure out how to defeat Toyota's safeguard against GPS inputs while driving. Damn them for helping me avoid driving with my face in the screen.
Exterior
This fifth iteration of the 4Runner is a nice, toughened-up disruption to a look that was softening faster than butter at barbecue with every redesign. Toyota did a great job putting some bite back into the 4Runner's look with pronounced creases, a mean expression, and every line chiseled not chunky.
I prefer the more conservative face of the Limited I drove to the Trail, SR5, and upcoming TRDPro trims which take that mean mug one step too far with vertical gouges below the headlights. Not ashamed to admit I dig the hood scoop on those trucks though.
My main complaint in the style department is color selection. You can't get a green or khaki, either of which would look amazing on this thing. I'd also like to see those four-spoke wheels make a comeback, but I'm not holding my breath for that one.
Interior
The high-and-stubby side windows add a real military vibe to the 4Runner's cabin; they look like they're designed to duck behind when molotov cocktails start getting hurled at your doors. Stitched leather dials the aggressiveness back a little, but the big rubberized knobs that dominate the dash look more utilitarian than luxury.
The controls and interface don't have the sparkle you get in new American luxury trucks or the maturity of European SUVs, but Japanese off-roaders have always had solid built quality and everything's pretty easy to operate. Unfortunately the gauges are ruined by some weird blue cross-hatching that's distracting and makes the display look like a Bandai toy.
The leather seating and stitched trim all over the Limited was pleasant. But wood grain on the shifter and passenger side dash looks cheesy and out of place, off with it!
I liked the open space on the bottom of the steering wheel, it's a comfortable place to put a palm on while cruising.
Audio, Infotainment, Gadgets
It might sound silly, but the first unique feature that caught my eye was the windshield wiper heater— Button-activated to save you the bother of putting your blades up off the glass overnight in the snow, or going blind when it's so cold out that ice straight-up encapsulates your wipers.
I also got pretty excited about the power inverter in the back, though I didn't have a chance to use it over the course of a weekend. So maybe I like the idea of it, sue me. The sunroof great, and about as big as it could possibly be without interrupting the roll bar.
Toyota has obviously taken notice of their 4Runner's ubiquity at ski resorts, because on top of the heated wipers this 4Runner has a Weather Channel app that overlays doppler radar on your GPS map, showing you how much it's gonna snow and when. I know it's not brand new, but sure looks impressive.
Toyota's whole "Entune" software setup is pretty easy to learn, and I really liked how the home-screen was customizable. It can be broken into two boxes or three as pictured here, and you can program any of the apps to populate a given box. I tend to think a lot of infotainment screens squander space but that's definitely not the case with Entune.
Navigation itself is intuitive enough to use, and the direction-giving robot voice is refreshingly kind and "human" sounding. Those of you who've read my other reviews know how much I like having a good rapport with my GPS.
Sound by JBL is plenty powerful to get you pumped up all the way from New York to a ski resort in the farthest reaches of Vermont. Really seamless integration with smartphones over BlueTooth is great too, even apps like Spotify pipe right in with cover art and everything.
Toyota also has their own interface app, which is sort of neat in that it pretty much just puts some of your iPhone's apps on the dash's big screen. Smart move on Toyota's part— it's an easy way for the car's tech system to stay up to pace with your phone.
Engine
I wouldn't call it fast, but the big ol' 4.0 V6 provides plenty of grunt even when the SUV is laden with people and gear. It's quiet on the highway and downright uproarious when you bury the throttle. It's almost a shame you have to tach it up so high to make it sing. (Not really, nobody wants to listen to exhaust drone for eight hours.)
We turned out 18.2 MPG over about 800 miles, almost all highway cruising with a few fire road blasts to clear the cobwebs. Toyota claims the 4Runner is capable of 21 on the sheet they gave me, and 22 on their website. But I couldn't have been driving much more efficiently for most of the drive... so what gives with the weak number?
Gearbox & Transfer Case
A little part of me dies every time I twist some dinky knob to operate a transfer case when I should be pulling a proper lever. Unfortunately I'm going to have to get over it because everybody's man enough to grab a rod and shove it to get their wheels spinning anymore.
But I digress. The 4Runner Limited is always wasting fuel by running in 4WD, but the "H4F" marking means the differentials are unlocked for everyday driving. The truck can be slipped into "H4L" at any speed, which locks things up for better traction. This is of course wholly unnecessary on new tires in all but the very worst of conditions. Low range, "L4L," packs more punch than I had the opportunity to use, but I'm pretty confident this would hustle up a grade with the likes of the big Land Rovers when called upon.
Braking
Braking is adequate, ABS does its job to keep you from making an ass of yourself even when you're driving way too fast for a slushy resort parking lot. But nose dive is pretty substantial, you better hope your gear's secured if you're planning on making any panic stops.
Ride & Handling
Red is always better, right?
At this point I've already mentioned the truckly tendencies of this SUV are stronger than most. The same holds true with the way it rolls, but the 4Runner isn't soft like a big American pickup. On the contrary, it's a little on the harsh side. But at least stiffer suspension translates to less body roll in turns.
Steering feels lighter than I would have thought, making everyday road-bound operation pretty easy.
Hauling, Towing, Cargo Management
For a "mid-sized SUV," which is a fairly large vehicle, the 4Runner really doesn't hold all that much shit. And this is a little disappointing, because if you're using it for it's divinely ordained purpose; to take four people skiing, you're going to be packed to the gorram gills.
With the third-row of seats in place, forget about it.
The high ground clearance cuts into the floor of the cargo bay, but the relatively low roof line cuts into the top of the cargo bay. The rear seats also have heaps of legroom, which... you see where this is going?
Rear seats do a 60/40 split to allow for longer-object carrying, and the center console that pops out of the middle rear is actually pretty elegant.
4Runners can tow a reasonable 4,700 pounds, which should be plenty for up to a "decent sized" boat anybody driving a Toyota would realistically have. If you can afford something bigger you've probably got a mooring.
Off-Road & Maneuverability
The 4Runner was a pretty easy SUV to maneuver in the city and in tight parking lots, even without using the proximity sensors and a back-up camera which got iced over almost immediately. The driver's seating position affords solid visibility all around, turn circle is tight enough and the power steering is dialed in nicely.
It breaks my heart, but I have to confess I didn't get the 4Runner in anything I couldn't have done in a Subaru. Toyota decided they wanted it back only a couple days after I'd picked it up, so all I can say is that hypothetically this is a competitive off-roader for a stock new truck based on the spec sheet. We'll have to get ourselves another one when the trails melt up here in the northeast.
The Trail and TRDPro trims of the 4Runner come with a "terrain-select" system that's meant to dial-in shift points and suspension for even more off-road capability.
Value
You can get a 2WD base model for $33,000, but who the hell buys a rear-drive 4Runner? The Limited I drove rung the register at $45,000, which feels like seriously heavy money even if it is the sexiest snow-bromobile at the slopes.
For a little context, the top-of-the-range Nissan Xterra PRO4-X is a mere $30,900 and you can have it with a proper manual transmission. The only Xterra I've ever driven is a first gen, but I didn't hate it and I'd be willing to bet the $45,000 4Runner is not 150% better than the best Xterra.
Verdict
The 2014 Toyota 4Runner is a cool-looking, off-road capable SUV that's fun to play with. If you don't need abundant cargo space and you've got money to burn (but not, like, Land Rover money) it's a solid option for those looking for a cool new 4x4 they can use every day.
But with the price where it is and fuel economy at the promised "combined" level over extended highway driving, it's not quite perfect enough for me to crush a can on my forehead and yell "Truck Yeeeah!"
Specifications As Tested
2014 Toyota 4Runner Limited 4WD
MSRP: $43,400.00 ($44,765 as tested)
Engine: 4.0 V6 DOHC 24-Valve with Dual Independent Variable Valve Timing with Intelligence (VVT-i)
Output: 270 hp @ 5600 rpm, 278 lb-ft of torque @ 4400 rpm
Towing Capacity: 4,700 lbs
Curb Weight: 4,525 lbs
GVWR: 6,100 lbs
Off-Road...
Approach Angle: 30º
Departure Angle: 26º
Ground Clearance: 9"
Dimensions...
Overall height
71.5




Overall width
75.8




Overall length
190.2




Wheelbase
109.8




Track (front/rear)
63.2/63.2