The Skoda Yeti is basically a Golf wearing rock climbing shoes that offers more space and slightly better value since it doesn't have a VW badge. But is America missing out on not getting Volkswagen's Czech family car?
(Full disclosure: Since my American colleagues can't get their hands on their beloved Skodas without flying here, Skoda was nice enough to lend me four cars for a month to show you what they can do using VW's tech. No Czech out jokes, I promise.)
As far as spacious family cars go, Skoda pretty much has that field covered. They have the Roomster, the Rapid Spaceback, the Yeti and Yeti Outdoor, the Octavia Combi and the Superb Combi if you want to haul your stuff in executive style.
The Yeti is by far the most adventurous of the bunch, especially if someone is willing to spend more to get the Outdoor version with the Haldex all-wheel drive. If you have two kids (which is the European average), that package is pretty hard to beat as far as versatility goes.
This facelifted version is still built on the trusty old PQ35 platform instead of VW's fancy MQB like the 2015 Audi A3 or the Mark 7 Golf, but don't think for a second that it matters. The Yeti is lovely.
G/O Media may get a commission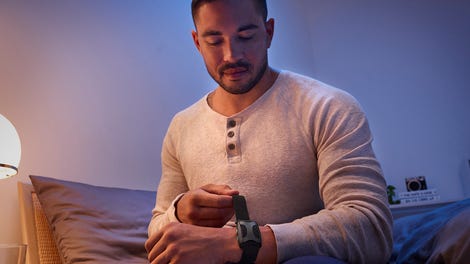 Exterior: 7/10
Let me start by telling you that I really liked the original Yeti's round headlamps. The facelift got rid of that and gave the car a more general Skoda front, but the sneaker profile, the oversized lights with those hard edges and the Outdoor's plastic add-ons save the day. The Yeti looks the business. Muddy business, that is.
Add a point for the front windows as their shape will always remind you of the Lancia Stratos. Imagine that on a mountain road...
From the rear, it pretty much looks like one of those compact vans, but the chrome twin exhaust will let them know you're not some kind of delivery man.
Interior: 7/10
My test car was the top of the range Laurin & Klement edition, which means it had a nice leather/chrome multifunctional steering wheel, brown leather seats, arm rests and basically every option ticked in the book. Heated power seats, a massive power sunroof and zero blank buttons. It has everything.
The sunroof is the must have. It's like the rug in the Dude's house. It really pulls the room together.
The Yeti has plenty of headroom at the front and back, but no matter how I turned the knobs, the seating position wasn't perfect for me (6'2"). Still, it's comfortable enough, everything you touch has a solid feel and as long as you have two kids, the interior will make everybody happy.
The plastics are hard because this is a car that's supposed to survive hauling dogs, bicycles and enough junk to keep you entertained on a two week road trip. The front passenger seat folds down just like the rear ones, extending the already big cargo space, while the rear row also gets folding tables for when stopping for a picnic is not an option.
Acceleration: 5/10
The 2.0 TDI is tuned to produce 170 horsepower and is the beefiest engine you can get in the Yeti. It also has a peak torque of 258 lb-ft available from just 1,750 rpm to give it an acceleration time of 8.6 seconds to 62 with the DSG gearbox and a top speed of 125 mph. Not crazy numbers, but respectable.
In reality, that translates to having enough power in any situation while still returning great fuel economy. It's not GTD fast of course, but fast enough for sure.
Braking: 6/10
Let's start with the most important thing here: Yes, it has a traditional handbrake, and yes, it works just fine on gravel!
The normal brakes are superb as well, they stop the Yeti's 3,538 pounds in a very short distance. The only problem I had was that the settings are a bit on the grippy side, meaning that you have to press the pedal very delicately unless you want to stop aggressively due to a deer crossing, or what not.
It takes a while to get used to.
Ride: 8/10
The ride is surprisingly good both on and off road. Having said that, most modern cars above a certain price range are surprisingly good as far as ride goes.
There are no rattles and squeaks inside, and while this maxed out Yeti had the bigger alloys and low profile Dunlops, the car felt comfortable and dealt with potholes and rough terrain flawlessly all day long.
The Yeti looks solid from the outside, and with the suspension doing its job this well, feels it too when you're driving it.
Would I go on a road trip in it through a bunch of developing countries with a six pack always in the back? Absolutely.
Handling 7/10
To be honest, I pushed it harder on unpaved roads than on tarmac, but it did well on both. I guess those sporty tires helped, but there was almost no understeer, it hugged the road way more than I expected from a car with such a high ride height.
The optional all-wheel drive system uses Haldex Traction and with all that torque, it will force its way through snow just fine based on how it performed in mud. Steering is pretty light of course, but with such a sorted chassis, you always know where your wheels are.
Those tires were certainly not designed with off-roading in mind, but I had no trouble on loose surfaces, especially with the off-road button taking care of hill descents without me touching the brake pedal.
Gearbox: 7/10
Shut up with my manual fetish already, right? Well, here's the thing:
The Yeti's character is better suited for a stick shift. The DSG is smooth enough and sure as efficient as an automatic gearbox can be, but my left foot could shift that TDI's torque even smoother at low speeds and stop-and-go traffic, not to mention that it's more economical that way.
This six-speed comes with a sport mode as well (of course), which you won't be needing, ever. At least there are were no paddle shifters.
The start-stop function is also unknown in Yetiland, but I didn't miss it for a second as its the biggest bullshit automakers came up with in the last decade or so.
Audio: 6/10
The TDI sounds like a turbodiesel. Luckily, it stays quiet enough unless you floor it like a lunatic.
I wasn't impressed by the optional sound system. It was fair, but not for the money. The system accepts an SD card or a CD, and has Bluetooth connectivity for your phone.
Toys: 8/10
Skoda put everything they could into my test car, so apart from the all-wheel drive with hill descent assist, I got power everything with memory function, the better air conditioning, the premium navigation (which my phone still does for free!), voice control, parking sensors all around, cruise control and the most bizarre function of them all: parking assist.
You know, the robot that parks your car based what it can see through lasers and what not. I tried it, it works, it parks the car further out than I would, and I don't intend to use the function ever again.
The touchscreen infotainment system felt a bit last year and slow to program, but the Yeti is not a new car, and together with the controls on the steering wheel, we got along just fine eventually.
Value: 7/10
This is a tough one. You see, the cheapest Yeti you can get here in Hungary costs $16,325. That sounds great, but for that, you don't get the Outdoor trim but a 1.2 gas engine with 105 horsepower, no all-wheel drive, and none of the fancy stuff either.
Still VW build quality and all the space, but hardly the same car.
The car I tested costs almost twice as much, or to put it into perspective, you could get a base Golf GTI for the same sort of money around here. Sure, a GTI won't be as versatile or economical as a Yeti TDI 4x4, but that still feels like a lot of money for a family car without a premium badge.
The good news is that the Yeti's long options list and wide choice of powertrains lets you select only the bits you want, resulting in a much lower bill at the end.
Get the sunroof though...
68/100
Engine: 2.0 I4 TDI
Power: 170 HP / 258 LB-FT from 1,750-2,500 RPM
Transmission: Six-Speed DSG Automatic
0-62 MPH: 8.6 s
Top Speed: 125 mph
Drivetrain: Front/All-Wheel Drive
Curb Weight: 3,538 LBS
Seating: 5 people
MPG: 30.5 City/43.5 Highway/37.3 Combined (US/NEDC)
Photo credit: Máté Petrány/Jalopnik