The 2014 Nissan Rogue isn't much of a speed demon, you won't see it off-roading, and it can not jump onto trains as advertised. But if you're in the market for a small SUV, you should find this vehicle pretty interesting.
I will submit this for the record straight off; driving the Rogue is not an engaging experience. It's not an "enthusiast vehicle" and ergo isn't the kind of car or truck you're apt to see reviewed on Jalopnik. Maybe that's why Papa Jalop kicked it down to Truck Yeah! Hell, I'll drive anything with some semblance of "utility" in its DNA.
Anyway I'm obligated to look past my own biases to share new vehicles with you; the people. And people are gobbling new Rogues right up— Nissan reported 13,831 deliveries in January, the first full month of sales for the redesign. Aren't you just a little curious about how it drives?
G/O Media may get a commission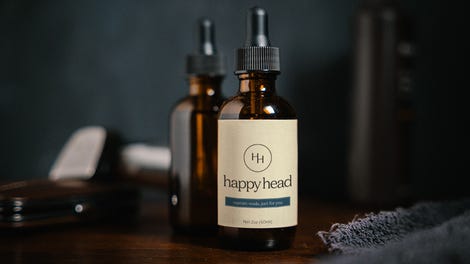 (Disclosure: I asked if I could borrow an FJ Cruiser to review before they disappeared completely, the answer was "no, how about a Nissan Rogue?" It was an offer I couldn't be bothered to refuse.)
Well, it's funny thing; I didn't much care for the driving of this SUV. But everything else it absolutely nails. Bear with me, I'm not being sarcastic.
Driving Notes
Ready to tackle the "off-road!" Just kiddin', but the Rogue doesn't mind a little dirt.
It's a step above "not bad" looking, which says a lot in this segment
Puny engine with strong brakes as a safe ride does make
Such heavy steering for such a small vehicle
Surprisingly comfortable over bumps
Carbon fauxber lets down the looks of the interior, but build quality isn't abhorrent.
Exterior
Decidedly sleeker than a barn, so it's got that going for it.
The Rogue looks good. Actually, screw it, it looks very good. I think the subtle bumps in the hood push it over the edge for me. Nissan definitely hit the "sporty" mark they were going for on the Rouge's face, though the rest of the vehicle is hardly what I'd call "striking" but it certainly isn't unattractive.
I'm comfortable calling this SUV prettier than the Honda CR-V and Mitsubishi Outlander Sport. It's certainly sleeker than the GMC Acadia, but of course the looks have entirely different appeals.
Interior
Anyone else see an elephant in the steering wheel?
The ergonomics are excellent; every button is exactly where it should be. Even if some of those buttons are completely worthless (looking at you, "Sport" toggle).
The look is a little Playskool, and man does that fake carbon fiber look weak. But everything feels pretty solid... to which the child's-toy analogy also applies. The power driver's seat is comfortable enough, but even though this was a range-topping Premium Package SL my passenger was treated to a flimsy hand-release recline adjuster that dropped her flat on her back when she tugged on the lever.
I was pleased to notice rear-seat reclining features, and ample legroom for my six-foot self in the back. Not many gadgets to amuse yourself with back there though, unless you count enjoying the view through the roof. Did I mention how lovely a panoramic sunroof is?
Audio, Infotainment, Gadgets
Dreary driving weather made less miserable by Bose beats
The NissanConnect infotainment setup is way, way easier to master than any other automaker's tech I've tried. Sure it's got one of the ugliest interfaces but it gets results, damnit. Pair a phone, stream data through that phone, work the nav, turn the bass up to 11; I found accessing just about everything easier than in the newer GMs, BMWs, Mercedes-Benzes, and Volkswagens I've driven in the past couple years.
The Bose sound system was powerful and the equalizer is easy to reach from any screen with the push of one solid button. The only downside of the stereo was the digital volume potentiometer — turn the SUV off with the stereo blasting, and you can't dial it down as you start it again without getting your brains blasted out.
As for parking sensors and the blind-spot detection technology, I think Nissan still has some kinks to work out. Blind spot alerts threw out false positives many times over the week the Rogue was in my care. At first I thought it had something to do with the windy country roads I was on, but the phenomenon occurred on three-lane straightways as well.
Backup camera and "360º top-down" view worked as advertised, though I'm still a fan of using old-school mirrors to park.
The panoramic sunroof is tinted pretty dark, allowing less light in than the one in the Touareg but it consumed plenty of square inches.
Engine
Cute!
"Yes."
The Rogue's 2.5 I4 makes 170 HP and 175 lb-ft of torque, which feels more like about half that. You can merge safely, but even with overdrive "off" acceleration feels anemic and I couldn't feel a difference with "sport" mode engaged either.
Nissan promises 28 MPG in combined fuel economy on the window sticker, with 25 in town and 32 on the highway. After about 400 miles with me at the wheel, the Rogue's trip computer registered an average of MPG 22.3. I may have booted the throttle a few times, but the strong majority of the miles I drove were at civilized speeds with about 20% of my mileage in stop-and-go NYC traffic, 50% on the highway and 30% on country roads.
If the Rogue's own computer is reasonably accurate, I didn't get much frugality for the suffering with 170 HP.
Gearbox
It's not fun to make the sound of a CVT with your mouth.
It's pretty clear there wasn't much artisanal input with the shifter's design; it's just a stick protruding from a piano-black bump in the center console with "P, R, N, D, L" emblazoned on it with big 'ol letters.
A "Sport" button, which holds the Xtronic CVT's equivalent of a "gear" longer keeping revs higher to make more power, succeeds primarily at making a bit more noise. And that noise is not particularly melodious. I guess I'm just too much of a grumpy old dinosaur to accept the whine of CVT as a sound that should be happening during a vehicle's normal operation.
It does provide a reasonably smooth ride, however.
Braking
Those bright red lights mean the brakes are working.
The brakes are the highlight of the SUV's performance. Pads clap the discs like thunder and reel the Rogue to a halt in very short order. They're similarly impressive on dry pavement, wet, and loose dirt roads.
Ride & Handling
Get the winch ready!
I was very surprised at how heavy the steering feels in this little rig. You really have to work that wheel. Yes, even when the Rogue's in motion. After whipping the helm of the last large pickup trucks I'd driven with the flick of a wrist, I'm still having a hard time figuring out why Nissan would choose to make their steering so weighted. At least it gives a very deliberate feeling to setting your course.
Ride quality is excellent. Nissan did a nice job balancing enough firmness for cornering on the road with softness for brutal bumps. I dare say, with three or four hundred horsepower they might have a seriously sporty SUV on their hands. NISMO, are you listening?
Hauling, Towing, Cargo Management
It's pretty cool to match your car to your guitar.
Here you see how the Rogue handles my 30"x16"x16" gear bag and absurd guitar (about 46" inches from tip to tail). No, I haven't bothered learning how to play it.
With 39.3 cubic feet of storage behind the rear seats there isn't room for too much else, but the seats naturally fold forward to just about double your usable cargo capacity. The cargo cover is placed obnoxiously low, but the cargo floor also opens to reveal small secret storage pockets. They're not big, but they'd fit most women's handbags which I suspect was the primary objective.
Off-Road & Maneuverability
Just like an iPhone game.
Despite an "AWD Lock" button, I didn't bother getting the Rogue too dirty. I couldn't get anyone to follow me with a tow strap, and I figured a trip down the trail would leave me lampooned.
However, I will say the on-road ride quality of the Rogue is very high. Even on the streets of Brooklyn, pockmarked as a moon inundated with asteroids, the SUV was pretty smooth. The feeling was similar on rough dirt roads out of town.
The 360 cameras give you plenty of visibility when you're going backwards, but I found the side mirrors to be so gigantic they actually impeded my forward visibility on corners and out the front windows. I mean, they're huge.
Value
Haulin' farmers market wares... every little SUV's wet dream.
The 2014 Nissan Rogue SL is about $30,000 with a $2,000 upgrade to the "SL Premium Package" that includes LED highlights, the various proximity sensors, and that glorious glass roof. That's a little cheaper than a similarly equipped Honda CR-V ($33,052) which doesn't even have an optional panoramic roof.
Then again, a Mitsubishi Outlander Sport is $30,315 optioned to the hilt, and extremely inexpensive with more modest appointments at about $24,000. You can still have the Outlander Sport with a manual, by the way.
A Jeep Cherokee Limited is around $30,000 as well with a $1,400 panoramic sunroof option. Jeep's range-topping Trailhawk gets close to $37,000 optioned-out, of course its off-road chops bring another vein of value to that vehicle.
Having only driven the previous generation Outlanders and two-generations back of the CR-V it's hard for me to say with assurance which really is a better buy. The Rogue certainly sounds like a solid proposition against the Honda, but I've never really been too impressed by Mitsubishi's build quality and interior feel it might be worth putting up with considering the cost difference.
Verdict
This. This is the angle to look at it from.
The Rogue isn't exactly inspiring to drive, but it's about as easy to operate as a pair of Velcro shoes. And that will be appreciated by consumers who want a vehicle to carry them around, blast their music, and do exactly nothing more.
I didn't have a chance to crash it, but the IIHS reckons it's a "top safety pick" among small SUVs which is another plus for pretty much all consumers.
I liked the exterior styling more every time I looked at it, and even though I wasn't crazy about the interior the accessibility of the computer was enough to quell my frustrations with the surface designs.
But I don't know what amount of seat time I'll need to accept a CVT into my heart, and I the fuel economy really didn't make up for the moped-chasing acceleration.
Specifications As Tested
2014 Nissan Rouge SL AWD
MSRP As Tested: $32,420.00
Engine: 2.5-liter DOHC 16-valve 4-cylinder
Power: 170 HP @ 6,000 rpm / 175 lb-ft @ 4,400 rpm
Drag Coefficient: 0.33 Cd
Fuel Economy: 25 City / 28 Combined / 31 Highway (Claimed MPG), 22.3 (Observed MPG)
Transmission: Xtronic Continuously Variable Transmission
Curb Weight: 3,605 lbs. (AWD)
Towing Capacity: 1,000 lbs.
Wheelbase: 106.5"
Overall Length: 182.3"
Overall Width: 72.4"
Images: Andrew Collins, Nissan
2014 Nissan Rogue FWD 4dr S Specs
Engine type
Regular Unleaded I-4
Transmission/Drive
CVT w/OD