The Morning Shift
All your daily car news in one convenient place. Isn't your time more important?
This is the Morning Shift, our one-stop daily roundup of all the auto news that's actually important — all in one place at 9:00 AM. Or, you could spend all day waiting for other sites to parcel it out to you one story at a time. Isn't your time more important?
---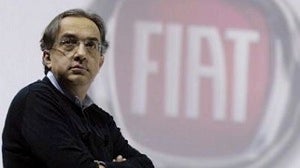 1st Gear: Sergio Sends Stupid Snappy E-Mail To UAW President
Sources close to UAW-Chrysler negotiations told The Detroit Free Press that a deal was imminent with General Motors when Chrysler CEO Sergio Marchionne decided to fire off a sharp letter to UAW President Bob King at 10 p.m. Wednesday, accusing the union leader of violating their gentlemen's agreement to sign off on a deal by the 11:59 p.m. deadline. Shortly after the letter was sent, talks stopped at both companies. Chrysler and the UAW agreed to extend their current contract for one week. Talks resumed Thursday between the two sides, but nothing of substance is being discussed at the bargaining table, according to people familiar with the talks. Smooth move, Sergio.
---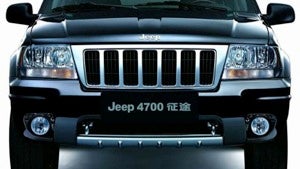 2nd Gear: Jeep Wants To Be Imported From Detroit To China
Automotive News reports this morning that Jeep CEO Mike Manley hopes to negotiate a deal in the next several weeks that will result in Jeep production in China. Manley departed for China Wednesday to negotiate a deal with Guangzhou Automobile Group Co Ltd. Good. Because the truth is that nothing brings Democracy to a country faster than a Jeep. Of course usually it's a Jeep carrying U.S. Armed Forces.
---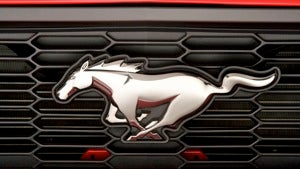 3rd Gear: "Revolutionary" Next Mustang Design "Being Locked Down"
Ford's design chief, J Mays, says the styling for the next-generation Mustang is "being locked down." The redesigned car arrives for 2014 and coincides with a big historical event for Ford enthusiasts, Mustang's 50th anniversary. So can we expect another evolution of today's retro look? No way, Mays said this week during an interview at the Frankfurt auto show. Mays points to the Mustang redesigns introduced in 2005 and 2010: "Both of those cars everybody would say, 'they are retro vehicles.' " But Mays said the next-generation Mustang will follow a different road. "The challenge or the opportunity for 2014 with a 50th anniversary car is to not just look back over your shoulder, but to try to win all of the Mustang faithful yet bring the brand forward as well," he says. I can't help but think that the reason for a change from evolutionary to revolutionary design is that the Mustang's been getting its lunch eaten by the Chevy Camaro this past year — partly because the Camaro has a much more future-forward design.
---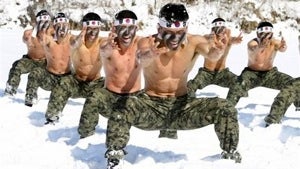 4th Gear: Just Remember Who Was The First To Welcome Our New Korean Overlords
As we told you last month, every automaker fears competition from Korean automakers, once mocked for their low value and unimaginative design. Hyundai and its affiliate Kia earned high praise from rivals at this week's Frankfurt Motor Show. "They're a very powerful company and a powerful competitor, and they've come on a lot in the last three or four years," General Motors Europe President Nick Reilly told Automotive News, who knows the two well, having run GM unit Daewoo in Korea. "They have caught up to being a very good, leading company."
---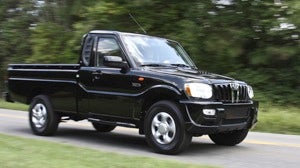 5th Gear: Don't Expect A Mahindra & Mahindra Diesel Pickup Any Time Soon. Although Mahindra & Mahindra, the India-based auto manufacturer, received emissions certification from the Environmental Protection Agency last August for its diesel-engined small pickup, enabling the company to sell its 2011 model trucks in the United States, not a single truck has arrived at an American port. Cathy Milbourn, a spokeswoman for the E.P.A., recently told Ward's Auto that Mahindra's certification for 2011 model-year trucks would expire at the end of this year and the company had not applied for 2012, diminishing chances that the turbo-diesel trucks will be available anytime soon.
---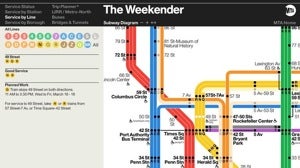 6th Gear: New York City Tries To Explain Weekend Subway Service With Awesome Old Map
The New York Times tells us that NYC's Metropolitan Transportation Authority will unveil an online-only map today that portrays the subway as it actually appears on the next tangled, jumbled weekend. And in a retro twist, the map is modeled on the 1970s-era guide by Massimo Vignelli, a much-missed city icon that now hangs in the Museum of Modern Art. The stylish digital map will be customized each weekend to reflect the myriad service changes that regularly bedevil straphangers on Saturdays and Sundays. Currently, rerouted lines and shut stations are noted only in stiffly written prose that sometimes compounds riders' confusion. I'm just waiting for them to open up the secret City Hall Subway stop for tours. I mean, it's fun to check it out from the train car, but I want to walk around it.
---
Reverse:
⏎ Unique Aston-powered P1800 to grace Volvo Cars heritage stand at Birmingham Classic Motor Show. [Volvo Cars]
⏎ Why you shouldn't marry a car blogger. [Twitter]
⏎ U.S. getting an updated Chevy Spark. [GMInsideNews]
⏎ House GOP wants to slash auto retooling loan program. [Detroit News]
⏎ We Search Detroit for Clues About The Next Corvette. [Popular Mechanics]
⏎ The UAW's Bargaining Dilemma: Wages or Jobs? [BusinessWeek]
⏎ Why Subaru Went Rear-Wheel Drive With The BRZ. [Motor Authority]
⏎ The Secrets to Breaking in an M Car (or any BMW). [BimmerFile]
⏎ VW to invest $86 billion in bid to become No. 1. [Automotive News]
⏎ 2012 Chevy Sonic with 1.4L Turbo delivers 40 mpg on highway. [Green Car Congress]
⏎ Audi attacks BMW's carbon-fibre eco car. [GoAuto]
⏎ Ford To Launch New Ford Mustang Customizer Website. [Mustang Evolution]
---
Today in Automotive History:
On September 16, 1908, Buick Motor Company head William Crapo Durant spends $2,000 to incorporate General Motors in New Jersey. Durant, a high-school dropout, had made his fortune building horse-drawn carriages, and in fact he hated cars—he thought they were noisy, smelly, and dangerous. Nevertheless, the giant company he built would dominate the American auto industry for decades. [History]
Show us your tips!
Got tips for our editors? Want to anonymously dish some dirt on a competitor? Know something about a secret car? Email us at tips@jalopnik.com.
Lost in our new layout?
Click here for the Opposite Lock or Tips forums. Want a more "blog-like" look? Click the button up top next to "Top Stories."
Get more Jalopnik!
Want even more Jalopnik? Want to know which of your friends read us? "Like" us on Facebook and follow us on Twitter.
---
You can keep up with Ray Wert, the author of this post, on Google+, Twitter or Facebook.