The arrival of the Cadillac ATS has put the tried and true CTS in a bit of a tough spot. It's barely larger than the ATS, it's more expensive, and it's getting old. These are all bad things.
So the 2014 Cadillac CTS is changing. It'll be larger. And it'll have three engines, including GM's all new 3.6 liter twin turbo V6.
Also, this is it, exclusively on Jalopnik and nowhere else.
These pictures show more than we've seen of the new CTS yet. Hiding behind that silver CTS-V (Which is actually a special edition for 2013, it's matte silver and has some extra special stitching for $4,000, according to our tipster) you'll see a black sedan.
G/O Media may get a commission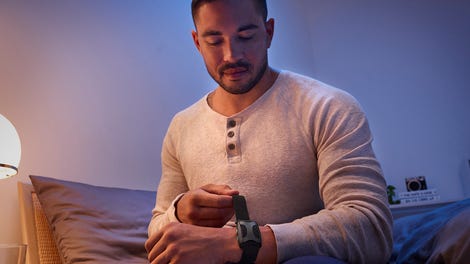 At first you might think it's an ATS. But then some details start to jump out at you.
Those headlights aren't as long. The side marker lights are in a different location. The grille is larger and more in your face. And that's because this isn't an ATS. It's the first picture of the 2014 CTS.
From the rear, we have something that looks very XTSish. Cadillac's traditional tail lamps are present as are some sleek integrated tailpipes.
Our tipster told us the CTS will be powered by a choice of three engines. The 2.0-turbo four from the ATS will make an appearance, as will the current 3.6-liter direct injection V6. But making its first appearance will be GM's all new twin-turbo 3.6 liter V6. We've heard power output will be somewhere in the 400 horsepower range.
Cadillac told us "We're busily developing the next generation CTS and everyone will be able to see it later this year."
Indeed, in the meantime here's the best look yet.