---
1st Gear: The boss of BMW's M Division, Dr Friedrich Nitschke, has confirmed to AutoExpress that a raft of new models wearing the famous badge is on the way — with the M2 to be joined by a powerful M3 and a successor to the M1 supercar. The new flagship 3 Series is due in 2014, and will feature a fresh 3.3-liter six-cylinder engine. This is set to get three turbos — one powered by electricity, rather than the exhaust gases — and is rumoured to offer 450bhp. A mix of steel and ultra-light carbon fibre-reinforced plastic in the body will help deliver huge pace.
---
2nd Gear: Bloomberg reports that Nissan, General Motors, and other makers of electric and hybrid vehicles will be required by U.S. safety regulators to install warning systems that will automatically sound alerts to pedestrians. The U.S. National Highway Traffic Safety Administration and advocates for the blind have raised concerns for several years about safety risks to pedestrians posed by hybrid and electric vehicles that make little engine noise. Ford immediately put out a "me too" press release saying they were testing sounds on Facebook. But then we all remembered they don't have any cars that meet the requirements yet on the market.
---
G/O Media may get a commission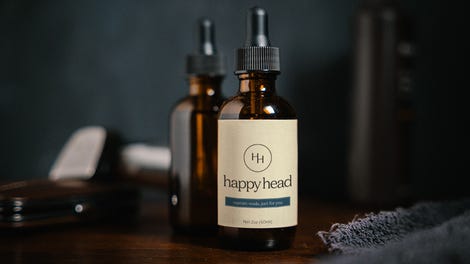 3rd Gear: Autocar is reporting that fast-expanding Kia plans to launch an Audi A5-style coupe concept at the Frankfurt show in mid-September, as a prelude to a varied sequence of "image" car concepts at forthcoming major shows, understood to include Detroit and Geneva 2012. Prospective models are likely to include a small front-drive roadster, based on Cee'd mechanicals, a rear-drive coupe along the lines of the Hyundai's Genesis, and a drop-top version of the Soul, the latter targeted on the US market where the parent model has been a particular success.
---
4th Gear: Toyota Motor Corp., with as little as one day's worth of Prius cars on dealers' lots after the March earthquake, says sales of the hybrid will still beat 2010. Asia's largest automaker is racing to replenish supply after the lack of inventory led to a 61% drop in Prius deliveries in the U.S. in June, to the lowest level since September 2004. Almost half of Prius models are sold in the U.S. and it is the company's No. 3 selling car after the Corolla and Camry, but only the No. 4 selling vehicle behind the RAV4. Demand for efficient cars has increased this year with higher fuel prices. General Motors Co.'s Chevrolet Cruze was June's top-selling car in the U.S., while deliveries of Ford Motor Co.'s Focus rose 41%.
---
5th Gear: Coventry Prototype Panels, the UK specialist coachbuilder, is in advanced stages of completing the acquisition of the Zagato automotive design studios. Pistonheads has been told the acquisition process is expected to be completed over the next four-to-six months, pending approval by all interested parties. We're interested. Does this mean that we get to have our voices heard on the sale?
---
6th Gear: The China Association of Automobile Manufacturers released their latest list of the top ten automakers in China or, as I like to call it, "Who wants to be the Chinese Big Three?" Atop the list and holding those coveted-and-important-to-nobody-but-us-auto-pundits top three slots is Shanghai General Motors, Shanghai Volkswagen, and FAW-Volkswagen Automotive. All three saw double-digit growth over the first half of the year. Dongfeng Motor and Beijing Hyundai Motor Co. are still battling out for a distant fourth place. Between the two also-rans, Dongfeng showed an 8.8% gain. I just really like saying "Dongfeng." Seriously, say it with me — it's a great name. Anyway, China's passenger-car sales to dealerships in the first six months of the year rose 5.8% from a year earlier to 7.1 million units, the China Association of Automobile Manufacturers said today.
---
Reverse:
⏎ Renault unveils Frendzy concept [Top Gear]
⏎ Ford says social media use raising brand's profile. [Detroit News]
⏎ DOT selects 6 sites for connected-vehicle tests. [Automotive News]
⏎ Federal government to help direct Detroit's rebuilding. [Detroit News]
⏎ Wheels: For Michigan's Karting Kushners, Track Time Is Family Time. [New York Times]
⏎ Former car czar Bloom asked to clarify statements made under oath. [Automotive News]
⏎ Troubled Saab aims to resume production Aug. 9th. [Detroit News]
---
Today in Automotive History:
On July 8, 2004, Suzuki Motor Corporation and Consumers Union, publisher of Consumer Reports magazine, agree to a settlement in an eight-year-long lawsuit in which the automaker accused Consumer Reports of damaging its reputation with claims that its Samurai sport utility vehicle (SUV) was prone to rolling over. [History]
Show us your tips!
Got tips for our editors? Want to anonymously dish some dirt on a competitor? Know something about a secret car? Email us at tips@jalopnik.com.
Lost in our new layout?
Click here for the Opposite Lock or Tips forums. Want a more "blog-like" look? Click the button up top next to "Top Stories."
Get more Jalopnik!
Want even more Jalopnik? Want to know which of your friends read us? "Like" us on Facebook and follow us on Twitter.