Having kids affects, or probably should affect, pretty much every part of your life. Everything from how patient you are to the grade of heroin you use or the car you choose to own and drive. Common wisdom likes to hammer the idea that the only baby-worthy cars are SUVs, Minivans, wagons, and similar vehicles. I don't think this is always true, and that's what this new series is all about: finding out how cars work with kids.
What I do is take a car I'm interested in, then use it as a general-use toddler taxi for my 20-month old son, Otto. I also cajole my wife to use it as well, just as she'd use our usual baby-tasked car. For round one, I'm trying out a car I loved driving: the Scion FR-S.
Will it pass the baby test?
Now, the FR-S is about as unlikely a baby car as strapping a baby seat into one of those rear-facing seats on an old Brat. People see the FR-S and think all sorts of intense, depraved things, but I can pretty much guarantee you that one of them is not "man, I bet I could haul the crap outta some toddlers in that!!"
G/O Media may get a commission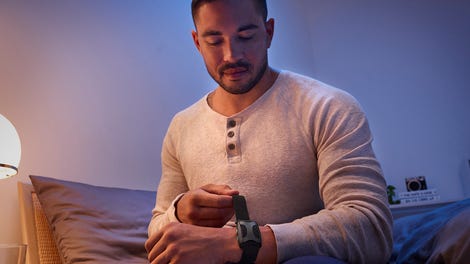 I'm not one to be discouraged by such inane things as "rationality" or "sense", so I was pretty excited to have an FR-S (it turns out, it's the same one Jay Leno tested — I checked the license plates) for a week. I don't think I'd be the only one to think this way. I can easily imagine many other families, who likely already have one practical, very baby-friendly car, who are looking for a smaller second car. And I can easily see one of those partners being interested in a car that is actually great to drive, and not just some numb econobox. And I'm sure the FR-S is on those people's minds— if it can be used with a kid. Here's how it fared:
Baby Seat: This is the real key— can you simply get a baby seat in the car, so your offspring can be hauled around with reasonable safety? To do this, the car needs, legally, a back seat of some kind. So no Boxsters, sadly. The FR-S does have a back seat, diminutive as it is, but it's certainly there. It even has, as required by law, a full set of LATCH system baby seat anchors. The seat I used was one of those that can be removed from a base and placed on a stroller. It's a bit bulky, but it did fit, facing rear, and latched in place without much trouble.
Getting the little squirmy boy into the seat was another matter. This may be the biggest Achilles' heel of the FR-S, baby-hauling-wise. It takes acts of contortion worthy of a seedy Thai novelty stripper act to get the toddler into the seat. For me this proved to be a four-step process: open the door and pull the lever to move the seat as forward as possible, unsnapping the seat belt restraint and moving it out of the way; then, holding the kid longwise, like a small battering ram, lift him or her into the car while you follow behind. Once in the car, the trick is to rotate the kid up in front of you as you swivel your body in the opposite direction, landing your butt next to the baby seat in the back. Then, rotate your spawn again plopping their little bumper down in the baby seat, allowing you to finally strap them in. Whew!
Once in the seat, Otto seemed to be pretty comfortable, and the very direct view out the back window was appreciated. He liked being in the car, even if he found the entry process arduous. Even better, both he and I loved how the car sounded and moved. The first day I had him in there, I found myself getting a bit overzealous on a twisty road, and saw his seat listing dramatically left and right. I stopped to check on him, and found him all smiles and giggling like an idiot. Just like his dad.
You can still fit someone in the seat in front of the baby seat, but it's pretty damn tight. Like Mercury capsule tight. There's reasonable leg room below the dash, but your knees are right at the dash's lower edge.
My wife, Sally, was a bit more skeptical about the car, looking at it initially from a more practical standpoint. The FR-S, though, has a near-magical ability to make those driving it care less and less about practicality. Here are the texts I got from her (not when she was driving, of course) the first day she had the car. First:
This car is a lot of fun.
And then
This car really rewards you for driving it well. You can feel it when you get it right.
And, when she was at a local playground:
It's funny, It really stands out here in the lot. All the cars are sedans and minivans in neutral colors and then this little red demon.
She said there are plenty of things that could be changed to make it more baby-friendly— a third door (RX-8 style), more cargo room (my shooting brake variant would certainly help) and maybe a split folding rear seat, but she told me she hopes they didn't actually make any of the changes. And, other than a shooting brake variant, I agree with her. The car's so well designed for its main job, being a blast to drive, it'd be a shame to dilute it.
That said, I (and Sally) found that you actually can use an FR-S as a baby car. Two out of three of our strollers fit (little umbrella stroller (easy), full-size general-use stroller (barely), big-wheeled jogger (nope) fit in the small but usable trunk, and once you got the baby in and out, the car felt plenty safe and comfortable for baby travel. Cramped for the front seat passenger, sure, but bearable, and Otto sure as hell liked it. He could sleep in the car as well as enjoying the engine growl and spirited ride.
If you've already got a viable baby-friendly car and are looking for a second car that will occasionally tote tots, I can't see any reason not to get an FR-S. The fun and engagement you'll find driving the thing more than makes up for the ass-pains of baby entry and limited space. Plus, once the kids get a little bit older, they can crawl into that little back seat their own damn selves and they'll love it back there.
So, the final verdict: Yes, the FR-S will baby. It'll take some work from you, but it's worth it.
(Photo credits: Sally Torchinsky)
2013 Scion FR-S 2dr Cpe Man (Natl) Specs