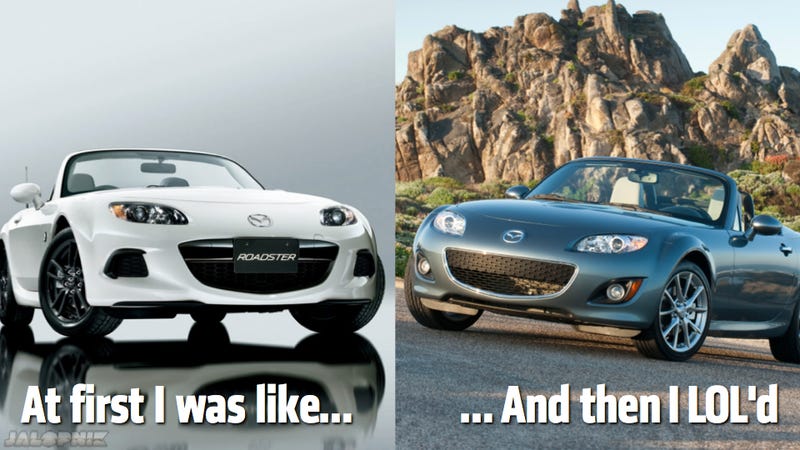 The latest iteration of Mazda's KODO design language lands on the refreshed MX-5 Miata, replacing its Derpy smiling face with something slightly more aggressive. This upgrade is only for Japan now, but we're hoping and expecting it'll arrive here for the MX-5's next model year.
At first glance, the most obvious change is a more pointed grille that resembles the Mazda CX-5's shield. The foglights also get a shape that plays off the new aggressiveness.
It's remarkable how much this little bit of rhinoplasty affects the character of the car, making it tough where it once looked as though it had been staring into the sun all day.
Otherwise, the Japanese version will be getting new colors, ECU tweaks on the manual model for better throttle response, and some minor brake upgrades. On the safety front there's an "Active Bonnet" that, like it sounds, actively moves the bonnet.
In advance of a crash the rear edge of the hood opens to create a larger space between the hard engine and the soft flesh of any pedestrians you might have accidentally smashed into while using your Koolatron Drive N' Grill in Tokyo.
Do you like it? Will it make you more likely to buy a BMW?