If you were waiting for a Honda Civic that won't bore you death, your time has come. Sort of. Honda's freshened-up Civic looks like what it is: an update of the previous generation's Civic that skips the 2012 deathly beigemobile.
Honda took the unusual step of quickly refreshing the widely panned ninth generation Civic to make the front end look more like a car and less like a Space Balls escape pod, making it a better-than-nothing salve for the wounds inflicted by having to experience the most unattractive, uninspiring Civic ever.
As soon as we drove the 2012 Honda Civic we were impressed with just how unimpressive it was. The Civic has been one of the best selling cars over the last 20 years, largely built on its reputation for reliable transportation that's not terrible to drive.
G/O Media may get a commission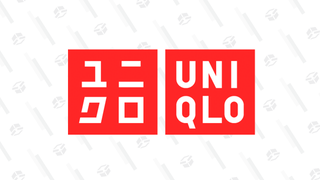 Year-round basics
Uniqlo Summer Sale
Each new generation of Civic was a full step forward, but the 2012 Civic was a step sideways, at best. Not that it's a bad car. In fact, you should go out and buy one as dealers quickly try to offload them before you notice the 2013's debut at the LA Auto Show. You might get a deal. But there's a reason why Consumer Reports stopped recommending it and we dinged it.
While we're glad Honda slapped that Accord-esque grille on the front end, it is strange for them to completely overhaul a vehicle so far in advance of a scheduled update and shows Honda knows it screwed up by going too conservative.
Our biggest issue with the new Civic wasn't its exterior design, however, as Civics have rarely been Gehry-esque attempts at novel forms. The major problem is supposedly engineering-focused nerds at Honda whiffed on doing anything special with the new generation and instead left a car about as exciting to drive as the "Desert Bus."
A guide for the new Civic might come in the form of the Acura ILX, which isn't terrible to drive even if it's curiously optioned and even more curiously-priced. At moments it's almost fun (although way too soft).
What do you think? Has Honda learned the error of its beige ways? Or are they overreacting to critics at a time when their car still sells like Faygo at a Gathering of the Juggalos?
Photo credit: Honda