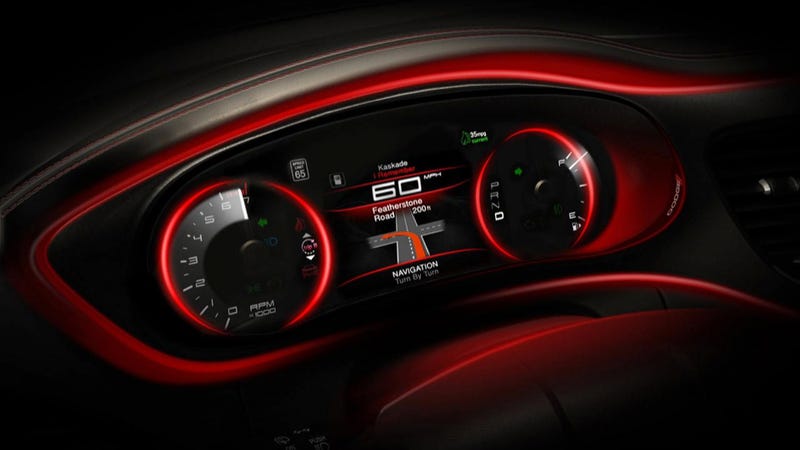 The new 2013 Dodge Dart compact sedan teaser campaign continues ahead of its official unveiling at next month's Detroit Auto Show. Today, we get a sneak peak at the interior.
The first shots of the new Mopar small car with an old name were of the exterior, and now, today, we get a glimpse of the instrument cluster's new seven-inch color LCD display plus the center stack featuring the newest version of Chrysler's UConnect infotainment system on an 8.4-inch touchscreen panel.
Also, we're seeing an ambient lighting system designed to bathe the entire cabin in Dodge's better-red-than-dead color scheme. The cabin itself seems to feature the same swoopy plastic moulding found in the newly-revised interior of the Dodge Charger.
We're also told that the glove box features space to store an Apple iPad — attached to one of at least two axillary jacks for other toys.
We'll see it in person on January 9th in Detroit.