General Motors has done a stellar job of bringing the Cadillac brand back from the brink of death. The Art & Science design language — now ten years old — still seems fresh, new and young in an absolutely American way. The upgraded interiors finally make you feel like you might actually be sitting in a real luxury vehicle.
That said, Cadillac has always been an "odd" luxury brand — never having quite the right product to match up to the competition. The 2013 Cadillac ATS, aims to change that. For the first time in a generation (Do you remember the horrific Cadillac Cimarron of the 80s? We try not to.) GM's gonna have a true "compact" luxury sedan. Well, it's as "compact" as any "compact" can be these days. You know, something to compete with the Johann's of the world — the BMW 3 Series, Mercedes-Benz C Class and Audi A4.
Well, on paper anyway.
Unlike past attempts in the class, on paper, the ATS looks like it can compete. Rear wheel drive? Check. It's supposedly got a nearly 50/50 weight balance. Check. It has Cadillac's first five-link independent rear suspension. Check. Multi-link double-pivot MacPherson strut front suspension with direct-acting stabilizer bar, Corvette ZR1-derived driver-adjustable FE3 sport suspension with Magnetic Ride Control real-time damping, four-channel ABS with optional Brembo brakes and available all-wheel drive? Check, check, and check.
Power? It'll compete there too with three powertrain options for the U.S. — two four-cylinder engines and a V6. A base 2.5-liter inline-four engine that nobody should buy and two optional engine options — an all-new 2.0-liter turbocharged four-cylinder rated at 270 horsepower and the 3.6-liter V6 that GM currently estimates will throw down an 335i-beating 318 horsepower.
Fuel economy? The peak fuel economy of one of the engine options will hit more than 30 MPG. But nevermind that. You're buying a luxury car. Better stats to look at include things like the number 135 — the number of horses produced for each of that turbocharged four-banger's liters. That's some serious Euro-beating power density for motivating a car that weighs "just" 3,400 lbs.
G/O Media may get a commission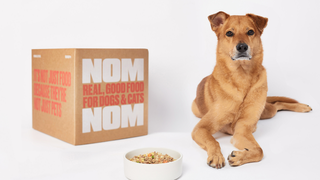 That's right, the curb weight is under 3,400 lbs, which means it's lighter than the BMW 335i. Yeah, you heard me right — GM built a car that's lighter than the competition. That alone just blew my mind.
Will the ATS offer both manual and automatic transmission options? Yes. There's a Tremec-sourced fully synchronized six-speed manual with single overdrive along with a Hydra-Matic six-speed, electronically controlled, automatic overdrive auto tranny with a torque converter clutch.
Toys? Yes, the ATS will have those too — Cadillac's new CUE system, as we first showed you last year, is the brand's new Apple-like infotainment system. And yes, it looks like it could be amazing.
But like everything with this car — we'll have to see how it all works together — because that's the true test of a luxury car. And Cadillac still needs to prove it can provide the same experience its German competitors do in a segment GM's luxury brand had long since abandoned.
Also, they'll need a coupe, a convertible, a wagon, and -V versions of all of the above. You know, for kids! Stay tuned for at least some of that.