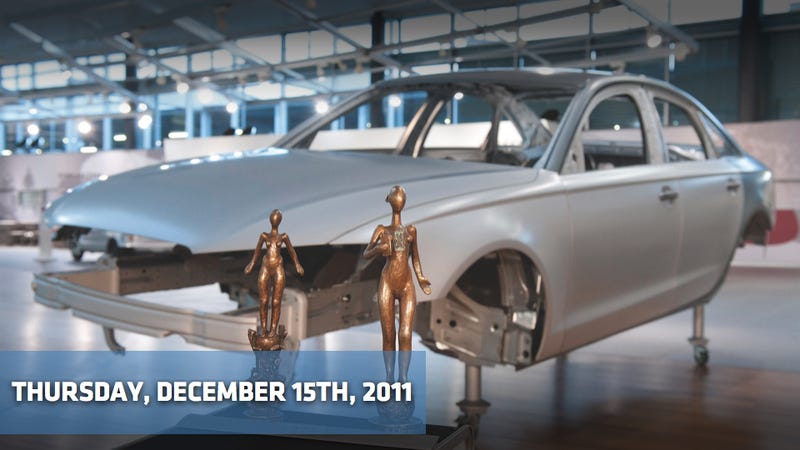 The Morning Shift
All your daily car news in one convenient place. Isn't your time more important?
This is the Morning Shift, our one-stop daily roundup of all the auto news that's actually important — all in one place at 9:00 AM. Or, you could spend all day waiting for other sites to parcel it out to you one story at a time. Isn't your time more important?
---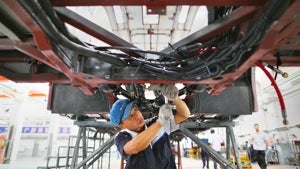 1st Gear: China To Slam U.S. Import Cars With 22% Additional Duties
Reuters reports that China will impose duties of up to 22% — on top of existing duties of 25% — on large cars and SUVs imported from the United States. The new duties take aim at vehicle exports valued near $3 billion — and includes the Cadillac SRX, the Jeep Grand Cherokee and the BMW X3, all of which China said were being dumped on the Chinese market and causing "substantial damage to China's domestic industry." Yeah, they're causing so much damage to China's domestic auto industry. Oh, wait, that's right — no, it's not. Could you imagine what would happen if we instituted similar duties on Chinese auto parts imports? That's right — we'd totally fix that whole manufacturing moving overseas problem, wouldn't we? True, we'd also probably add 20% to the cost of cars here, but whatevs.
---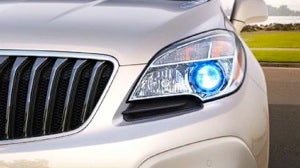 2nd Gear: 2013 Buick Encore Teases Us With Its Headlight
Great news! The itty-bitty 2013 Buick Encore crossover won't be revealed officially until next month's Detroit Auto Show, but General Motors has provided this teaser shot of the headlight to whet the whistles of countless handfuls of Buick crossover fan-boys. So, umm, there you go. And that's all we have to say about that.
---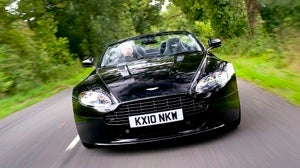 3rd Gear: Aston Martin Confirms V12 Vantage Roadster Coming Next Year
Aston Martin confirmed to GTSpirit last night that the Aston Martin V12 Vantage Roadster will finally be introduced in 2012. Aston Martin CEO Dr. Ulrich Bez wouldn't comment on an exact date but hinted at the Geneva Motor Show 2012 in March.
---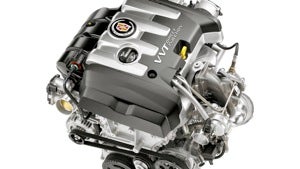 4th Gear: Cadillac ATS Getting Three Engine Options
At a General Motors briefing on what to expect at next month's Detroit Auto Show, we learned that the Cadillac ATS will offer three engine options — a 2.5-liter four-banger as standard, a first-step upgrade to a 270 HP, 260 lb-ft o' torque 2.0-liter four-cylinder turbocharged engine (The engine supposedly delivers 90% of peak torque from 1,500 rpm to 5,800 rpm), and the 3.6-liter V6 that makes 318 HP in the 2012 CTS and 308 HP in the 2012 SRX. By the way, 135 HP per liter is some pretty awesome energy density. God, how awesome are turbos?
---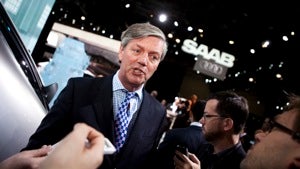 5th Gear: Saab Court-Appointed Administrator Quits Job
Autocar tells us this morning that the sob story that is Saab's battle against the death rattle took another strange twist with news the automaker's court-appointed administrator, Guy Lofalk, will quit his job. Which is strange considering that Saab had requested Lofalk's replacement as administrator. Now a statement on the website of Vanersborg District Court said: "The Saab companies and Guy Lofalk have jointly requested that Guy Lofalk will be dismissed as administrator and that lawyer Lars-Henrik Andersson is appointed as a new administrator." Huh.
---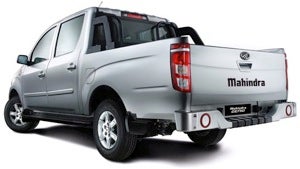 6th Gear: Mahindra To Build Pickup Trucks With Navistar In Alabama?
Mahindra Planet claims that a two-million-square-foot facility in Muscle Shoals, Alabama recently leased by Navistar, will begin assembling Mahindra TR20 and TR40 compact diesel pickup trucks beginning in the first half of next year. The plan? To sell them in the United States as 2013 models.
---
Reverse:
⏎ Are you a Coney or a Hani man? [Detroit Free Press]
⏎ Honda EV-STER concept to spawn production model? [Auto Motor und Sport via Motor Authority]
⏎ Fisker hires ex-Chrysler CEO Tom Lasorda to aid business-sources. [Reuters]
⏎ Jaguar's $132,000 XKR-S Blasts German 'Ring', Avoids Death Rail. [Bloomberg]
⏎ GMI Drives: Holden Cruze SRi-V Hatch 1.4 Turbo. [GM Inside News]
⏎ Acura gets serious, reveals gorgeous new NSX and a true "Smart Luxury" lineup. [Temple of VTEC]
⏎ Another Look: Full View of the 2014 Silverado. [PickupTrucks.com]
⏎ 2012 Fisker Karma and 2011 Chevrolet Volt: Two Plug-Ins, One Route. [Edmunds Straightline]
⏎ Double award for designers of Audi A6 body. [3D-Car-Shows]
---
Today in Automotive History:
On this day in 1896, the U.S. government awards Patent Number 573,174 to inventor Stephen M. Balzer for a gasoline-powered motor buggy that he built two years earlier. Balzer never mass-produced any of his cars, but his "experimental" vehicle was one of the first functioning automobiles to be built in the United States. Today, the Balzer car is on display at the Smithsonian Institution in Washington, D.C. It was the first gas-powered car in the museum's collection. [History]
Show us your tips!
Got tips for our editors? Want to anonymously dish some dirt on a competitor? Know something about a secret car? Email us at tips@jalopnik.com.
Lost in our new layout?
Click here for the Opposite Lock or Tips forums. Want a more "blog-like" look? Click the button up top next to "Top Stories."
Get more Jalopnik!
Want even more Jalopnik? Want to know which of your friends read us? "Like" us on Facebook and follow us on Twitter.