It's beautiful to look at, stunning to listen to and anointed by Maserati's racing squad. But is the new Maserati GranTurismo MC a true driver's car, or just the latest motoring accessory to tempt the Palm Beach set? Let's find out.
Disclaimer: Maserati wanted us to drive the 2012 GranTurismo MC so badly, they flew me to San Diego, boarded me for a day in a resort hotel the size of Cape Cod, and bought me a blueberry pie. An angry woman by the name of Irene was awaiting my return to New York.
Even if you've been in car-nerd lockstep with Maserati's GranTurismo derivatives, you can't be faulted for a bit of confusion. In Europe, the latest GT version is the GranTurismo MC Stradale, whose added horsepower, automated manual gearbox, carbon-ceramic brakes, racing buckets and nonexistent rear seating suggests a GranTurismo S dressed for a night out hustling races for cash.
That car won't be coming to the U.S. Instead, we're getting the GranTurismo MC, positioned as an edgier version of the GranTurismo S for buyers seeking more driver engagement. It's similar to the Stradale, but with fewer track-day airs. The U.S.-bound MC has two, decent-sized rear seats, a mild-mannered ZF automatic transmission standing in for the F1 box and a couple-hundred pounds of extra weight over the Stradale. Sounds like the Europeans got the fillet again, and we're stuck with another boiled eye-round roast? Close, but not exactly.
G/O Media may get a commission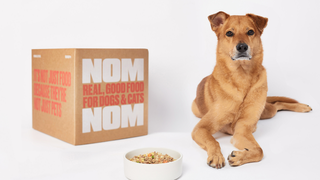 Maserati reps explain the dueling versions thusly: European buyers tend to garage their Maseratis in advance of the weekend's recreational flogging sessions, but Americans want to drive their Maseratis during the week. So, for a buyer in LA or New York, the F1 box might be too finicky in commuter traffic, while the Stradale's racing harness would likely crease their bespoke power suits. Unacceptable.
Still, both cars have gotten similar tweaks on the nose by the Maserati Corse racing program. In the MC's case, the modifications largely involve aerodynamics. Those include a new, hand-formed hood with air intakes, a new front bumper and splitter combo, new fenders with air outlets, new side skirts, a new rear bumper and a larger rear lip spoiler. The result is 25% more downforce at the front and 50% more at the rear, at 125 mph.
On a recent test day, I only drove the MC, and so I can't speak for the Stradale. I can state without perjury that the MC is the automotive equivalent of a pleasuredome.
Pleasure center number one: the engine. If you must rev all the way to five grand to wring out any meaningful shove, you might as well be revving Maserati's 4.7-liter V8. What else sounds as majestic as a Maserati V8 above 3,000 rpm? Not much. A chorus of angels performing "While My Guitar Gently Weeps" through speakers made from maplewood-smoked bacon, perhaps. But only with a scotch buzz on and if Freddy Mercury was singing contralto. Otherwise, the V8 wins, no question.
Ripping through San Diego's Anza-Borrego Desert State Park with the new, lighter-weight sport exhaust's bypass valve wide open, the MC's V8 paints an aural picture suggesting curvy actresses and sweeping Italian cinematography. The breathtaking barks and crackles of unspent fuel detonating off-throttle echo through the canyons like primal hints of the earth being born. Think of the most arousing engine you've ever heard, and then imagine what it might sound like sprinkled with angel dust –- the actual dust of angels, that is, not the drug that makes grandfather clocks curse at you in Portuguese.
In manual sport mode the bypass valve flaps open, feeding V8 music into the cabin. In auto sport mode, the valve opens at 3,000 rpm, and in normal mode it clamps shut, the result of which is like listening to a concert with your ear pressed against the stage door.
Sure it's pretty to the ears, but with 444 hp (+11 over the GT S) and 376 lb-ft (+15) pushing 4,145 pounds, it also keeps us safe from neck injury. Still, the MC's 0-60 time is well under five seconds, so we're also not talking Coupe De Ville numbers, either.
The ZF automatic is mounted at the engine instead of at the rear like the Stradale's AMT box. The location difference means the front/rear balance shifts by one percent – in the MC, it's 49%/51%. The box is overlaid with Maserati's MC-Shift software, which blips the throttle on downshifts – something the Italians call a "doppietta" (a cute, little double shift, I guess) – and in manual sport mode, it holds gears even at the rev limiter. It's not a terrible way to shift gears, if you're also busy rehearsing closing arguments that'll, with any luck, acquit your client from banking-fraud charges. If you're looking to reduce a canyon highway to tears, it's just too remote. This is another of those times you need to tell yourself, "Easy boy, this is a GT. The Ferrari dealership is that way."
And that sentiment rolls on through the cornering process. No doubt, this is a big, heavy car with the same appreciation for abrupt changes in direction as a Jacuzzi tub full of risk-management lawyers. The ideal way to drive the GT MC is to assume it's even bigger than it is, making an advantage of its lenient body control. Plan ahead, and keep it at as steady a state as possible – brake hard, turn in confidently, then get right back on the throttle, leaning on the super-sticky Pirelli P-Zero Corsas to guide the car back to center — in fluid, unbroken chains of hands-and-feet. A racecar for the street, this isn't, nor purports to be. The car I drove had the standard, one-setting dampers, whose single-mindedness is refreshing in the age of complex, adaptable luxury-car running gear. Maserati's Skyhook adaptable system is optional.
And then you settle back again, lolling in comfort, listening to the resonant V8 as it wails and burbles its way to an automotive Grammy award.
Let's be real. From a form-follows-function point of view, there are no grounds for applying racing pretense to a 4,000-pound Italian cruiser. The MC is a beautiful GT car, whose capabilities are spot on for sensory gratification, but not so much for Nürburgring lap times. And that's fine, even welcome in this era of constant numbers-watching. Anyway, it's not like Maserati's trying to pull a fast one, even at $143,850.