The Hyundai Azera is a car you've probably forgotten existed. It's a product of the old Hyundai where value trumped style, performance, and build-quality. The newly-unveiled 2012 Azera's still feature-laden, but now it's got enough aesthetic presence to get potential buyers to second-guess spending their coin on a Toyota Avalon.
And let's be honest. Buyers who are shopping in the not-quite-full-size value market second guess everything. These are people who pause to wonder if a silver car is too ostentatious. It's likely the over-styled Sonata is just too much for them, so Hyundai's managed to beige their design language just enough to attract the segment.
Think of it as the Sonata XL, a little longer and now offering the V6 engine Hyundai no longer lets you get (and you only think you want) in the Sonata. Power comes from a 3.3-liter V6 with 293 horsepower and 255-lb of torque. Good enough for prudent merging.
It's a beige new world in this segment. The once European Passat's been replaced with a giant, bloated snorecruiser. It's a race to build the automotive equivalent of Johnny Carino's for people just slightly too good to eat at the Olive Garden. People who care about trunk space and don't have to transport dead bodies. People who walk around with a ruler.
Making these buyers happy isn't hard, but it isn't easy (see: the last generation Azera). Helping backup the non-amnesia-inducing body is a host of standard equipment: navigation, backup camera, heated seats front-and-back, leather, nice sound system.
G/O Media may get a commission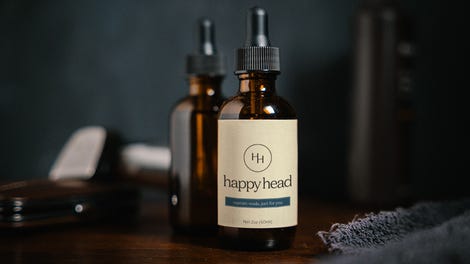 And like its big brother Hyundai Genesis, it's got LED lights on its rear and bright eyelashes up front. It's not that the segment demands it, but Hyundai can't help be just a little stylish. Accountants have desires, too.