This is the Morning Shift, our one-stop daily roundup of all the auto news that's actually important — all in one place at 9:00 AM. Or, you could spend all day waiting for other sites to parcel it out to you one story at a time. Isn't your time more important?
---
1st Gear: Proton "Not Thinking About" Selling Lotus, But "Never Say Never"
Autocar reports this morning that Lotus's new owner "is not thinking about a sale" according to sources close to the sports car maker. The managing director of Proton's new owner, DRB-HICOM, Dato' Sri Haji Mohd Khamil Bin Jamil, made the comment last week during a visit to Lotus's Hethel HQ, near Norwich, intended to reassure management and staff. Dato' Jamil said he could "never say never" about a sale, but insisted that selling was not DRB-HICOM's priority. He said his management would "take time" to understand the brand's business, but would support it financially in the meantime. Formulating a plan for Lotus could take months, he said.
---
G/O Media may get a commission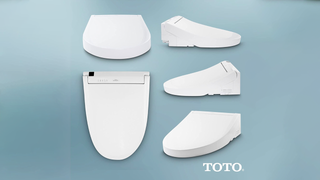 44% off
Toto Washlet Electronic Bidet Toilet Seat
2nd Gear: Tesla Loses More Than Estimated, Moves Up Model S Deliveries
Bloomberg reports that Tesla Motors, the electric-car company founded by Elon Musk, said its first-quarter loss widened to $89.9 million as sales of Roadster sports cars ended. Excluding some items, the loss was 76 cents a share, compared with 44 cents a year earlier, Palo Alto, California-based Tesla said yesterday in a statement. The average of 11 analysts' estimates compiled by Bloomberg was for a loss of 70 cents. The net loss compares with a $48.9 million deficit a year earlier. Revenue dropped 38% to $30.2 million from the year-earlier quarter. Tesla said it's advancing Model S sedan deliveries to June, rather than July, and that it has more than 10,000 orders for the battery-powered vehicle. The company also said a new supply agreement with Daimler AG also may boost sales.
---
3rd Gear: Camaro ZL1 Tested On "Woodward Avenue Schedule", Throws Down 11-Second Quarter-Mile
According to GM test numbers released in a statement at the end of last week, the 2012 Chevrolet Camaro ZL1 is now officially in the "11-second" club, as engineers recently turned an 11.93-second/116-mph quarter-mile elapsed time run in a stock Camaro ZL1 equipped with an auto tranny. A Camaro ZL1 with a manny tranny ran an 11.96-second ET at 117 mph. But the best part of the release was a bit of "Inside 8 Mile" I felt was worth noting. Specifically, when explaining how they tested the car, the release says "engineers subjected the ZL1 to the grueling "Woodward Avenue Schedule" at the GM Milford Proving Ground." What the hell is the "Woodward Avenue Schedule?" Glad you asked — here's the explanation from GM: "Named for the famous cruising route that cuts north through Detroit's suburbs and has been the venue for untold thousands of unofficial launch capability demonstrations since the 1960s, each test cycle is a hard-launch, standing-start drag race up to 100 mph. The ZL1 was subjected to 1,000 test cycles before its driveline was stamped "approved"." Funny, right? Got to love any automaker that completely gets that their target audience is the same group of increasingly-aged people who still remember what cruising down Woodward was once all about.
---
4th Gear: U.S. Auto Sales On Pace For Best Year Since 2007
Bloomberg's Jeff Green and Craig Trudell report this morning that U.S. auto sales are on pace for the best showing since 2007 and a third straight year of at least 10% gains — only the fourth such streak since the Great Depression. Sales this year may reach 14.3 million cars and light trucks, equal to the first-quarter pace, according to estimates from 14 analysts compiled by Bloomberg. 2007, if you remember, was when we saw the amazing 16.1 million units sold — a number we're not expected to get anywhere near for a while.
---
5th Gear: For Cadillac, Omega Is The New Sigma
According to Car & Driver's sources, GM is already working on a replacement for its Sigma platform for a number of large, rear-wheel drive models — including an XTS-replacing Cadillac flagship. The new platform will apparently be called Omega. More details here. Wake us up when you hear the words "Cadillac Sixteen." Thank ya.
---
6th Gear: The Giugiaro Brivido Is Sexy And It Knows It
Road & Track drives the amazingly gorgeous Giugiaro Brivido concept car. No real news here, but you should go over and read it for John Lamm's photos alone. God that thing is sexy.
---
Reverse:
Margaret Dunning, 101, Back From a Grand Tour With Her Grand Tourer. [New York Times]
Chrysler Puts Laser Focus on Defects. [Wall Street Journal]
Strong Yen Weighs on Toyota. [CNBC]
Ford to triple production of fuel-efficient gas engines in Europe. [Detroit Free Press]
GM puts Strasbourg plant on market. [Detroit News]
Ecclestone wants Montreal improvements. [F1-Live]
Spied! 2014 GMC Sierra 1500. [PickupTrucks.com]
---
Today in Automotive History
On this day in 1980, United States Secretary of the Treasury G. William Miller announces the approval of nearly $1.5 billion dollars in federal loan guarantees for the nearly bankrupt Chrysler Corporation. At the time, it was the largest rescue package ever granted by the U.S. government to an American corporation. [History]
Show us your tips!
Got tips for our editors? Want to anonymously dish some dirt on a competitor? Know something about a secret car? Email us at tips@jalopnik.com.
Lost in our new layout?
Click here for the Opposite Lock or Tips forums. Want a more "blog-like" look? Click the button up top next to "Top Stories."
Get more Jalopnik!
Want even more Jalopnik? Want to know which of your friends read us? "Like" us on Facebook and follow us on Twitter.