If, say, BMW invites you to ride in a new BMW M5 on a Swedish lake, the cynic in you might expect one of those shambolic "passenger" rides where the hapless journalist attempts to glean something of use riding shotgun.

Passenger rides are crap. They just remind me that I don't like being a passenger.
It's the unpredictability of the auto industry that makes it so interesting. So when BMW did invite me to a pre-production "drive" of the new M5, I said "Hell, yes." Even more surprising was the lack of an embargo, one of those agreements stopping the immediate publication of the story.
"Talk quietly and carry a big stick has always been the M5 mantra..."
Two weeks later I'm sitting next to Bernd Limmer, the man behind the E46 M3 and CSL chassis. He can drive a bit, Bernd. He skids the car around like a genius for a few minutes, then just says "Your turn" and hands-over the keys, leaving me with a twin-turbo V8, 2WD, winter tyres and a playground of tracks carved into a frozen lake. To a gearhead, this is ambrosia. What do you learn about a new M5 on ice? Not much about damping and steering (all adjustable three ways, like the engine characteristics), but heaps about throttle response (superb for a turbo motor) and noise (disappointing, but by no means finalized for production) and your stomach's resistance to ten minute drift sessions (surprisingly good).
G/O Media may get a commission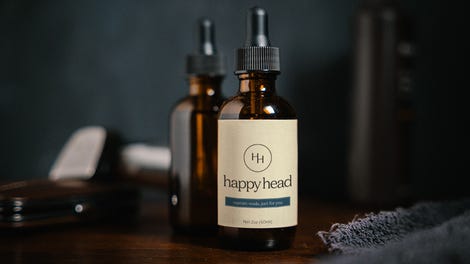 BMW won't yet confirm what has been done to the X6M/X5M twin-turbo V8, but admits to different intake and exhaust systems and cryptically states that it would be unlikely to let the M5 have less power than the hot-trucks. So that's more than 547bhp. It'll chew on Carreras in the standard M5 style.
For all you ex-E60 M5 owners, this is the info you really need. The fuel tank in the F10M is larger (between 70 and 80 litres), the dual-clutch gearbox works well as a proper auto and the blown V8 has massive torque. In short, BMW has listened to all the criticisms of E60 owners and sorted the range, the tranny and the lack of low-down shove. There's a bit of excitement missing, but then this isn't the finished item and, given how rarely you could use the last car's insane V10, this will be a much cleverer all-rounder.
In true contrary Jalopnik style, I would now like to quietly announce this as a US drive exclusive in the new F10M M5. After all, talk quietly and carry a big stick has always been the M5 mantra.
I have nothing further to say about Miatas or fast Fiats at this time.
For those wanting to geek-out some more, here's more on the story back at Evo.
Show us your tips!
Got tips for our editors? Want to anonymously dish some dirt on a competitor? Know something about a secret car? Email us at tips@jalopnik.com.
Lost in our new layout?
Click here for the Opposite Lock or Tips forums. Want a more "blog-like" look? Click the button up top next to "Top Stories."
Get more Jalopnik!
Want even more Jalopnik? Want to know which of your friends read us? "Like" us on Facebook and follow us on Twitter.