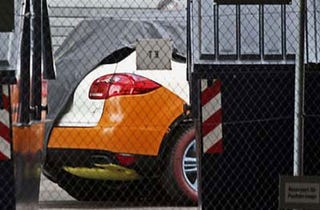 Porsche will eventually redesign their wildly-successful-yet-painful-to-look-at Porsche Cayenne. This photo purports to offer a glimpse of the design direction of the could-be 2011 Porsche Cayenne. God help us.
Rather than merge the Cayenne and the 911, as with the RUF Dakara, it appears the next gen Cayenne is going to be a gentle evolution of the current design. If these taillights aren't designed to throw spies off the scent, expect more Panamera in your Cayenne.
These photos came via the Burlapp Cars page, so we can only guess at the original source.