After all the teasing, here's the first photo of the 2011 Chrysler 300. It's a more refined and less cartoonish-looking baller-mobile than the original. It's also built on basically the same car first unveiled five years ago.
These new photos below show us a sedan that lacks the slab sides and sharp creases from the original, leaving a softer yet still — thanks to the wheel arches — muscular-feeling sedan. While it definitely feels like Chrysler's starting to move the sedan away from the urban gangster demo, the chrome-trimmed taillights still provide that baller-in-training look.
Heck, even the LED daytime running lights are arranged in the shape of a "C." Is that for "Chrysler?" Sure, but Fitty wannabes would probably argue it stands for "Cent."
Since it's still basically the same car underneath the pretty new skin, the 2011 Chrysler 300 gets the same choice of rear and all-wheel drive flavors; the latter employs an active transfer case and seamless disconnecting front axle. Chrysler claims it'll improve fuel economy by 5%.
G/O Media may get a commission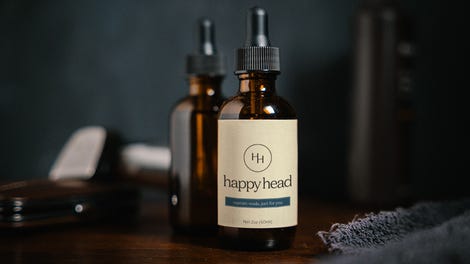 Touring and Limited models come with the new corporate Pentastar V6, which delivers 292 HP and 260 lb-ft of torque. Although there's no word on whether they'll allow the sedan to be badged as having a Hemi under the hood, there'll certainly be one there; the 5.7-liter V8 will continue to power the 300C and should deliver 360 HP and 390 lb-ft of torque.
No word yet on an SRT8 version.
Photo Credit: Head on over toMotorTrend for more photos (via CarScoop)