This just in from the JDM, full details of the 2010 Mugen Zero-Lift Honda Insight with all of the aero bits said to help create zero lift. We'll let you form your own opinion.
At first the 2010 Honda Insight appears to be a cynical attempt to copy the Toyota Prius, but as we stated in our first drive review, it's anything but. Mugen wants to completely eliminate any semblance of the little Toyota appliance by applying its design and engineering know-how to create a sporty little 5-door hybrid.
Mugen has challenged its designers to create a sporty, yet functional aero kit for the 2010 Honda Insight and have done just that, but at the price of a clean look. The added bits include a front sports grille, aerodynamic front under spoiler, fog lamps, aero side skirts, ventilated visors, rear under spoiler with integrated diffuser, rear wing and your choice of a set of aluminum XJ or NR 8-spoke wheels in 15- or 16-inch sizes. The Mugen Zero-Lift Honda Insight bodykit does just that, it creates zero lift; at least that's what Mugen claims.
The biggest and most exciting addition to the little hybrid is in the handling department. Mugen is offering a sport suspension package which includes new springs and dampers that eliminate 20mm from the stock ride height. They also offer i-TCMS (intelligent-Tire Condition Monitoring System) that, as you'd guess by the name, monitors the tire condition.
The silliest looking bit on the 2010 Mugen Zero-Lift Honda Insight is the sport silencer exhaust and its slightly out of place triangular exhaust tip. The interior gets a nifty set of Mugen sports mats and some aluminum sports pedals.
G/O Media may get a commission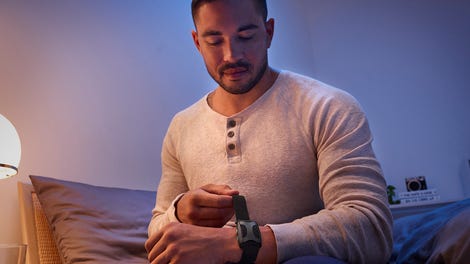 We're sure that Mugen will find plenty of buyers in Japan (they'll have to) because there are currently no plans to bring the 2010 Mugen Zero-Lift Honda Insight to U.S. shores.
[via Mugen]