Yesterday we reveled in the frugal performance of the VW Jetta Sportwagen TDI's diesel engine, but bemoaned the awful DSG gearbox. Join us today as we examine the Jetta's abilities in detail.
G/O Media may get a commission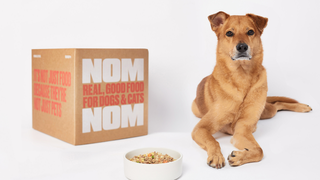 Exterior Design: ***
Utterly innocuous, but in a handsome way. The Jetta SportWagen's not going to offend anyone, but it's not going to set hearts alight either. Like a black jellybean with chrome accents, it's lucky that those accents actually look nice and restrained. The Jetta could fit into any crowd from a college campus to fancy valet parking.

Interior Design: ****
Initial impressions of a sterile sparseness give way to well thought-out proportions, convenient features and just the right amount of space. VW isn't the only car maker to offer a full-length sunroof, but it really helps lighten up the interior and is well worth the $1,100.
Acceleration: ***
Slow off-the-line, but 236 Lb-Ft of torque provides ample oomph for overtaking, entering freeways and exiting corners. Use the manual mode to exploit the wide powerband of the diesel engine to its fullest and the engine feels great. Leave it in auto and the transmission is was too eager to upshift, spoiling acceleration immensely. It's a torquey diesel, not a high-revving gasoline engine; rapid-fire upshifts are not what's needed here.
Braking: ****
Strong, fade-free brakes and good pedal feel result in complete confidence in the Jetta's braking ability. The DSG transmission spoils it a little bit by clunkily slamming 1st gear home as you come close to a stop and delivering unexpected levels of engine-braking once in that gear.
Ride: ****
Controlled but comfortable, you can feel the road's surface through the steering wheel but not your butt.
Handling: ***
Decent steering feel, good high-speed stability and reasonably light on its feet, the Jetta TDI is always able to do what you ask of it. It's nevertheless a bit on the boring side thanks to softish suspension tuning and a strong propensity for understeer. Competent rather than exciting.
Gearbox: *
The six-speed DSG gearbox is utterly unsuited to the Jetta TDI. Competent drivers will just buy the excellent six-speed manual version and there's no traditional torque converter auto for the huddling masses of stick shift incompetents. That means they'll be saddled with too many jerky shifts instead of smooth progress. All that's going to do is reinforce all the negative stereotypes diesel is saddled with in this country. The DSG box works much better in performance applications, where it's equipped with paddles and different tuning, allowing drivers to fully exploit a high-revving engine. Floor the throttle in the Jetta TDI and you get a succession of upshifts rather than acceleration. You and I will leave it in manual mode and appreciate the reasonably quick shifts, but Joe and Sally normal won't and it'll piss them off.
Audio: ***
The excellent interface makes up for the slightly lackluster sound. Flips through Sirius channels rapidly with full song, artist and station details appearing immediately, most other system lag for a few seconds, which makes browsing frustrating. The MP3 integration and 6-CD changer will fulfill your other musical needs admirably.
Toys: **
How much money do you want to spend? The base $23,870 car is fairly Spartan, but does include fake leather seats. Add the navigation system for $1,990 and you get a latest-gen system with an excellent interface, traffic alerts and rerouting and the above mentioned audio system. The $1,100 sunroof is great too; open wind barely disturbs the cabin and with the sun shade closed you won't even get a sunburn. The $1,100 gearbox doesn't even come with paddles. That's about all you can add except for wheels. (Hint, don't spec the DSG box and spend the money on the sunroof and driving lessons instead)
Value: ****
$23,870 for a right-sized station wagon with a fast and frugal turbo-diesel engine? Sounds good to us. Add 29 MPG city and 40 MPG highway figures and that becomes an excellent deal for high-mileage commuters, long-term owners and epic road trip-takers. The 33 MPG average TDI engine carries a $2,445 premium over the similarly spec'd 24 MPG 2.5-liter Jetta SE. Assuming 15,000 miles a year and equal fuel costs of $2.50 a gallon, you'll need to drive for five years to save money. So figure out your usage before buying if you want to cut costs.
Overall: ***
A great little wagon that's good-to-drive, frugal and unique in the market place, but it'll be spoiled for many by the crappy DSG transmission. If you want the manual, buy without hesitation, if you lost your left leg in the 'Nam, try before you buy.
Also see:
• VW Jetta SportWagen TDI, Part One