Yesterday, we discovered what happens when you take the 2009 Subaru WRX off the beaten path, but what happens when you drive it anywhere else?
G/O Media may get a commission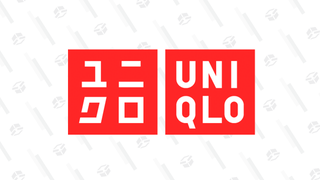 Year-round basics
Uniqlo Summer Sale

Exterior Design: **
The Subaru does not put its best face forward. Even with the addition of the STI grille, standard spoiler, and LED lights out back the WRX is odd-looking — and not odd with a dash of cute like previous generations. Fortunately, it manages to differentiate itself from the rather boring options in the economy class. Unfortunately, it's most often compared to the much-more-attractive Evo X.

Interior Design: ***
What the designers would like you to believe is this is not just a sports car. This is a luxurious grand tourer. Yeah, right. The gauge face coloration, sweeping needles and extra level of metallic-colored insets all hint at this, but deep STI seats combined with a Mattel interior scream cheap-but-fast. Despite the misleading features, everything inside the WRX is perfectly located and the low seating position enhances the driving experience without sacrificing visibility.
Acceleration: *****
As mentioned yesterday, the WRX's acceleration is a prime example of delayed gratification. Try a typical one-foot rollout and, like Peter, it'll deny you. "I don't know him, I don't know him, I don't know him" and then the cock crows at 3K and it's something holy. Turbo lag is often considered a negative, but in this case it gives you enough time to grab onto something before the car lunges forward. With a conservative 0-to-60 MPH time of 5.4 seconds, there's very little both cheaper and faster.
Braking: ****
Other cars in this class have bigger brakes than the Subie, but the combination of good pedal feel, sticky tires and calipers with python-like grip provide an excellent braking experience. After even a strong beating on the brakes there was little fade.
Ride: ****
Considering the sporting credentials of the WRX you wouldn't expect it to be comfortable. You'd be wrong. It's downright cushy over typical roads and, when the road disappears, you're anything but jarred despite the low ride-height and thick front and rear stabilizer bars.
Handling: ***
If you find yourself being chased by terrorists, militant socialists or libertarians your best strategy is to look for the nearest park, skating rink or swamp. On the street the jellybean does fine, with well-tuned variable assist steering and a relatively small turning radius (35.4 feet), but you have to stay on the throttle or else you risk being foiled by understeer. Hit the trail and the magical AWD system keeps you firmly planted on whatever surface you find yourself on.
Gearbox: ***
The five-speed in the WRX is exactly where I want it and the large knob fits just right in my hand. Throws are a touch on the long side and it's slightly notchy, but the clutch engages quickly and without much effort. If only the shift boot wasn't made of rice-paper-thin pleatherette.
Audio: ***
The 6-speaker audio system provides just enough noise to cover the sound of the Subaru boxer four... as if you'd want to. The controls are fairly straight-forward, relying more on buttons than nobs, but the display is unfortunately only 14 characters across. There's an auxiliary jack for music players but no special iPod hookup.
Toys: **
There aren't many options for the WRX other than a mirror with dimming and a compass but, once again, who cares? The car itself is one big toy. Who needs GPS? Who needs a sunroof? Who needs Bluetooth? We don't even need the radio.
Value: *****
At just $26K with the goodies you want, the WRX is faster than nearly everything cheaper than it and just a few ticks slower than bigger, badder vehicles like the 2010 Mustang, Nissan 370Z, and Hyundai Genesis 3.8T. Plus, it's got seating for four adults and a real trunk. We can think of few new cars able to offer the same balance of fun, speed, and space.
Overall: ****
Thirty years from now we find it hard to imagine a WRX is going to be polished and parked alongside the pretty metal in some beachfront Concours. Instead, people competing in LeMons endurance racing will be scouring used car lots and the internet for this car. We don't get why Subaru thinks they have to choose between style or substance, we're just glad they made the right choice.

Also see:
• 2009 Subaru WRX, Part One