The 2009 Honda Fit Sport is cheap, practical and fun. But should you buy one?
G/O Media may get a commission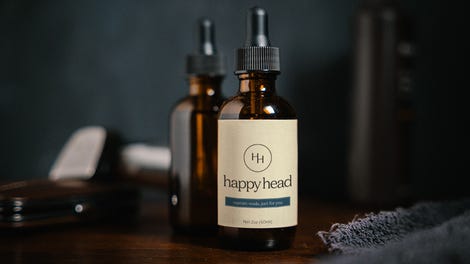 Why you should buy the 2009 Honda Fit Sport:
You plan on buying a small, practical car not because you have to, but because you want to. You realize that, unless you have three kids, a larger vehicle is just an extravagance. You need a car that can do everything and you're on a budget. You need a high cup holder to vehicle size ratio; the Fit is small and has 10.
Why you shouldn't buy this car:
This is America dammit, hatchbacks are for Rainbow-wearing Euro Commie Terrorists. Your active lifestyle — involving wind surfing, mountain biking, heavy construction work and modeling for SUV ads — necessitates the purchase of a yellow Hummer H3T. You think a) cars impress women and b) those women prefer something a bit manlier. You can only afford one car and you need that car to be a sportscar.

Suitability Parameters:
Speed Merchants: No
Fashion Victims: No
Treehuggers: No
Mack Daddies: No
Tuner Crowd: No
Hairdressers: No
Penny Pinchers: Yes
Euro Snobs: No
Working Stiffs: No
Technogeeks: No
Poseurs: No
Soccer Moms: No
Nascar Dads: No
Golfing Grandparents: Yes
Very Serious Businessmen: No
Sheiklets: No
Also Consider:
• Toyota Yaris
• Nissan Versa
• Suzuki SX4
• Hyundai Accent
• Mazda5
Vitals:
• Manufacturer: Honda
• Model: Fit Sport
• Model year: 2009
• Base Price: $16,360
• Price as Tested: $18,960
• Engine type: 1.5-liter I4
• Horsepower: 117 HP @ 6600 rpm
• Torque: 106 lb-ft @ 4800 rpm
• Transmission: 5-Speed Automatic w/paddles
• Curb Weight: 2,615 lbs
• LxWxH: 161.6" x 66.7" x 60.0"
• Wheelbase: 98.4"
• Tires: 185 / 55 R16 83H
• 0 - 60 mph: 9.0 seconds
• Top Speed: 100 MPH (est)
• EPA Fuel economy city/highway: 27/33 MPG
• NHTSA crash test rating: *****/*****
Also see:
• 2009 Honda Fit Sport, Part One
• 2009 Honda Fit Sport, Part Two
2009 Honda Fit 5dr HB Auto Sport w/Navi Specs
Transmission/Drive
Automatic