After nearly a year of sales as the Acura TSX here in the states and after teasing us at the Frankfurt Auto Show with the Accord Tourer Concept, Honda of Japan is finally giving the JDM market the controversially-designed new car in both sedan and wagon flavors. While we've seen the sedan before, thanks to these press shots from our friends at TOV, we're able to show you the Tourer — a wagon that's really blowin' our skirts up.


G/O Media may get a commission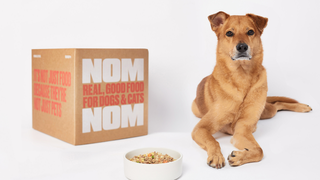 Easily the best looking car in Honda/Acura's new lineup, the Japanese Domestic Market version does away with some of the quirky rear styling bits of its sedan brother, instead being replaced with a nice, sculpted rear end on the Tourer model. We also prefer the Honda's grille treatment over the He-Man shield on our U.S. market Acura TSX, but we're not expecting an official change for some time. We'll cross our fingers in hope that the Tourer model to reach our shores. Sales began on December 5th for both the 2009 Honda Accord Sedan and Accord Tourer models.
Key features from Honda's press release:
Exterior design
• The Accord series has an exterior design that unites the beauty of form and function to express the Accord's advanced driving performance.
• In the Accord, the low front nose and close-clipped rear deck complement the powerful wedge shape, while contrasting areas on the sides form strong character lines that convey a sense of speed.
• In the Accord Tourer, the shortened roof and boldly slanted rear window offer a sporty proportion. The sculpted panels of the hatchback area support exceptional capacity and ease of loading while further emphasizing sportiness.
• The exciting and newly added SPORTS STYLE model type includes a black chrome-plated front grill, a front chin spoiler and other design elements that emphasize the excitement of Accord driving.
• Seven body colors are available, including two new colors.

Interior design
• The interior design and materials of the Accord series provide an authentic quality and meticulous attention to detail for exceptional refinement and comfort.
• The instrument panel with a powder slush-molded surface features a high-density dimpled pattern and soft texture for a high-quality look and feel.
• Newly developed meters with centripetally oriented needles offer ease of reading and an advanced appearance.
• Sculpted metallic panels boldly extending from the ends of the instrument panel to the doors help create luxurious personal space for the front seat occupants.
• In every detail, the interior displays a finish of the highest quality: gaps between different materials have been minimized thanks to high-precision construction, every door features door end garnishes identical in color to the interior, and the inner surfaces of the glove compartment and every storage area have a premium texture.
Packaging
• In addition to improving vehicle performance, the wider body offers increased interior space, including enhanced personal space for the front-seat occupants. Increased shoulder and knee space and a wider front armrest also contribute to spaciousness and comfort typically associated with vehicles one class higher.
• The driver's seat features enhanced adjustability and ease-of-operation for an even more comfortable driving position.
• The driver's seat is designed to hold the driver snugly and comfortably while cornering for more relaxed steering and a feeling of oneness with the car.
• The Accord Tourer features a flat, square luggage space that combines refinement with exceptional capacity and ease of loading.

Powertrain
• All-new Accord model types are equipped with the 2.4L DOHC i-VTEC engine which achieves both powerful engine performance for dynamic driving with maximum output of 151 kW (206 PS), and excellent environmental performance.
• The 5-speed automatic transmission with paddle shifters is installed as standard equipment and brings out the dynamic qualities of the engine and expands the fun of driving.
• During sporty driving, cornering G-shift control suppresses undesirable acceleration-related gear changes for more intuitive gearshift control.

Chassis
• With a low center of gravity the chassis achieves both exceptional driving performance and a nimble, comfortable ride.
• The high-mount double wishbone front suspension and multi-link double wishbone rear suspension offer stable, responsive handling and a comfortable ride.
• Newly developed shock absorbing dampers feature advanced damping characteristics for a combination of superior handling and ride comfort.

Body
• The high-rigidity body which supports a wide range of performance characteristics at a high level, was achieved through the introduction of new single-side spot welding equipment and processes developed especially for the Accord series.
• An exceptionally strong vehicle frame was achieved through a continuous closed cross-section structure for the pillars and the roof cross member, as well as an inner frame structure for the front floor.
• The new front pillar structure affords an excellent field of view while contributing to the powerful exterior design.
• Noise, vibration and harshness are thoroughly suppressed to achieve superior quietness and comfort.

Advanced features
• Motion Adaptive Electric Power Steering (EPS) works in concert with Vehicle Stability Assist (VSA) to provide steering assistance for more stable vehicle control as standard equipment on all model types.
• Adaptive Cruise Control (ACC) and Lane Keeping Assist System (LKAS) help reduce driver burden during freeway cruising.

Safety performance
• The Advanced Compatibility Engineering (ACE) body provides enhanced self-protection and compatibility with other vehicles in case of a collision.
• The body design incorporates pedestrian-injury mitigation technology to help protect pedestrians from head, leg and other injuries in case of a collision.
• Six airbags, including side curtain airbags, are standard equipment on all model types.
• CMBS (Collision Mitigation Braking System) and E-pretensioners (front seats) are available on certain model types. CMBS determines if there is potential risk of a frontal collision and assists the driver, further functioning to help mitigate injuries and vehicle damage in the event of a collision.
• Vehicle Stability Assist (VSA), which enhances the stability of the vehicle during cornering and sudden collision avoidance maneuvers, is standard equipment on all model types.
• The Active Head Rest System in the front seats helps enhance neck protection in a rear collision and is standard equipment on all model types.

Environmental performance
• All front-wheel-drive Freed variations exceed Japanese fuel economy standards for 2010 by 25%. All 4-wheel-drive Freed variations exceed Japanese fuel economy standards for 2010 by 5%.
• Most model types attain the year 2010 + 5% fuel economy standard.
[via Temple of VTEC]