Whenever we'd mention it was 4:20 pm or give someone $4.20 in change our high school friends would giggle like crazy. We never understood it until now. Apparently, our friends were prescient enough to guess that the 2008 Porsche 911 GT3 Cup racer was going to get 20 more horsepower out of its 3.6-liter boxer six, thus achieving 420 hp. All of this newfound power sits in a package that weighs only 2,533 pounds in race trim, significantly lighter than the production version. The GT3 Cup racer also comes complete with a modded exhaust, PCCB Porsche Ceramic Brakes and new rear-end. Press release below the jump:


The new Porsche 911 GT3 Cup is entering the 2008 motorsport season with engine output increased to 420 bhp. The car will be raced in the Porsche Mobil1 Supercup, the world's fastest international brand trophy, and worldwide in national Porsche Carrera Cups and GT3 Cup Challenges. 265 units of this production-based racing car developed in Weissach will be built on Porsche's production line in Stuttgart-Zuffenhausen, marking a new record for a car of this category.
The most significant modification compared with last year's model is the new rear end following the design of the production model. Air venting slits ensure better dissipation of heat at the rear. The 3.6-litre six-cylinder boxer engine developed in Weissach is also based on the street-legal GT3 and develops maximum output of 420 bhp, 20 horsepower more than on the previous model. The sequential six-speed transmission with interruption of engine power enables the driver to shift up under full throttle without disengaging the clutch. The transmission itself has been optimised and the gear ratios adjusted to the characteristics of the engine. Weighing 1,150 kg in race trim, the new 911 GT3 Cup has a power-to-weight ratio of 2.7 kg per horsepower.
The 26 units of the 911 GT3 Cup built for the Porsche Mobil1 Supercup feature a special exhaust system with an even more striking sound pattern reminiscent of the Formula 1 racing scene as well as PCCB Porsche Ceramic Composite Brakes as exclusive highlights. Compared with conventional brake discs, PCCB reduces unsprung masses by 20 kg and sets new standards in terms of responsiveness, resistance to fading, and a long service life. The racing cars entered worldwide in the Carrera Cup feature a modified exhaust system and steel brake discs.
Porsche's Racing Department in Weissach is responsible for the fine-tuning and running in the 911 GT3 Cup cars. Deliveries will be directly from Weissach, depending on the country of destination and the schedules to be observed. While the cars for the Carrera Cup New Zealand have already been shipped, delivery of the racing cars for the Porsche Mobil1 Supercup and the Carrera Cup Germany is scheduled for early March 2008.
G/O Media may get a commission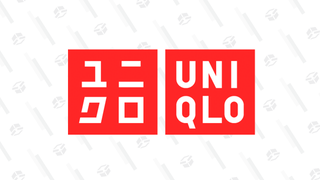 Year-round basics
Uniqlo Summer Sale

Specifications
Power Unit
Water-cooled six-cylinder boxer; 3,598 cc; stroke 76.4 mm (3.01"); bore 99.98 mm (3.94"); max output 420 bhp (309 kW); max torque 420 Nm (310 lb-ft); max engine speed 8,400 rpm; four-valve technology; dry sump lubrication; two-stage resonance intake distributor; central air intake; electronic MS 3.1 engine management; fuel injection (multi-point, sequential); fuel grade 98 RON premium plus unleaded; racing exhaust with fully controlled catalytic converter (400 cells); rear silencer with centrally mounted double tailpipe; special exhaust tailpipes for the Porsche Mobil1 Supercup.
Power Transmission
Six-speed gearbox with sequential jaw-type shift; compressed oil lubrication; oil/water heat exchanger; single-mass flywheel; hydraulic disengagement lever; 5.5-inch three-plate sintered metal clutch; limited-slip differential 40/60 %; rear-wheel drive.
Body
Monocoque body made of hot-galvanised steel; aerodynamically optimised front end with front spoiler; doors with side frames made of CFP and reinforced plastic door panels; rear lid with adjustable rear wing made of CFP; rear body panels made of CFP; air jack; welded-in rollcage; bucket-type racing seat (on driver's side only) with flame-resistant seat cover; six-point seat belt adapted for use of the HANS Head and Neck Support; electric fire-extinguishing system; 90-litre fuel tank; safety bar holding the battery in position.
Chassis and Suspension
Front: McPherson spring strut axle; Sachs gas pressure dampers; double coil springs (main and ancillary spring); front axle arms adjustable for camber; adjustable sword-type anti-roll bar; reinforced front axle crossbar with six-point fastening and double clamping; power steering with electrohydraulic pressure supply.
Rear: Multi-arm axle with rigidly mounted axle subframe; Sachs gas pressure dampers; double coil springs (main and ancillary spring); rear axle track arm adjustable for camber; rear axle tiebar reinforced and infinitely adjustable; adjustable sword-type anti-roll bar.
Complete suspension infinitely adjustable (height, camber, track).
Brakes
Brake system with balance bar control.
Front: Single-piece six-piston aluminium fixed callipers; Porsche Ceramic Composite Brakes (PCCB), inner-vented, 380 mm (14.96") in diameter; racing brake pads.
Rear: Single-piece four-piston aluminium fixed callipers; Porsche Ceramic Composite Brakes (PCCB), inner-vented, 350 mm (13.78") in diameter; racing brake pads.
Wheels/Tyres
Front: Three-piece BBS light-alloy wheels (9J x 18); ET 43 with central locking;
Michelin rain tyres (24/64-18).
Rear: Three-piece BBS light-alloy wheels (11J x 18); ET 30 with central locking;
Michelin rain tyres (27/68-18).
Electrical System
Motec display with integrated data recording; battery: 12 volt, 50 Ah, 90 Ah alternator.
Weight
Approx 1,150 kg (1,130 kg with PCCB).[Porsche via World Car Fans]