I had high hopes for the 2008 Ford Taurus X. My earliest memories of a car take place in the way back of a 1982 Caprice Classic station wagon. I would sit in the rear-facing seat, waving enthusiastically at whomever happened to be held up by my mom's slow-as-syrup driving. For nearly a decade, the Caprice served as primary transportation for my family and our assortment of stray dogs, adopted lambs and injured turtles. My memories of the Jeep that replaced it, however, aren't nearly as fond.


The Taurus X looks like the spiritual successor to the big wagons of yore. Sharing a platform with the Volvo XC90, it sits lower but retains the same three-row seating capacity and penchant for occupant safety, with side-curtain airbags running all the way back.
My family jumped on the SUV bandwagon from the beginning, lured by the romance of their adventurous image. But our Jeep only went off-roading once, resulting in my driving privileges being promptly revoked. Like the vast majority of SUV drivers, Mom and Dad simply didn't have any need for the weight, complication and subsequent cost that comes with the ability to traverse large boulders. Waking up to this fact, a string of sedans and small wagons have served the emptied nest of my parents since the late '90s — none of which have had the sheer utility of that gargantuan Caprice wagon.
Ford has been chief among domestic profiteers of the SUV boom, capitalizing on the best-selling ability of its pickups to release a string of successful trucks like the Explorer and Expedition. The company delivered on the promised utility, with capacious interiors offering huge load- and people-lugging capabilities. But fuel prices have increased and environmental responsibility has come into fashion; meaning Ford's focus on trucks has stuck them with vehicles buyers are beginning to turn their noses up at.
Enter the Taurus X. By aiming to deliver the utility and versatility of an SUV in a package more like a normal car, it hopes to attract buyers looking for a better image, better economy and a better drive.
G/O Media may get a commission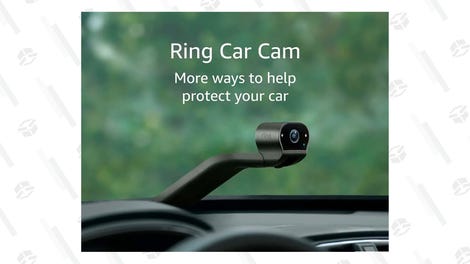 The Taurus X will be in Jalopnik's garage for the next week. Expect regular updates as we use it day-to-day, discovering if it delivers on its promised utility and user friendliness. We can already report on its image, pulling up outside my girlfriend's house this morning she told me I looked like "a dad."
Photo credit: Grant Ray