Why you should buy the 2008 Ford Mustang Bullitt:
You don't care if other people think you're cool; you know you're cool. If you want a job done right you think you have to do it yourself. You've got a bad habit of getting into car chases that end in fiery explosions. You were alive when the movie I'm alluding to premiered.

Why you shouldn't buy this car:
It is important that others know you've got a big... er... engine. You think you're cool, but just in case here are a couple of awesome stripes, gigantic foglights and an ugly spoiler. You don't care about balance or composure, you care about numbers. You want something on a piece of paper you can show everyone else. Let's understand each other — I don't like you.


Suitability Parameters:
Speed Merchants: Yes
Fashion Victims: Yes
Treehuggers: No
Mack Daddies: Yes
Tuner Crowd: No
Hairdressers: No
Penny Pinchers: No
Euro Snobs: No
Working Stiffs: No
Technogeeks: No
Poseurs: No
Soccer Moms: No
Nascar Dads: Yes
Golfing Grandparents: No
Also Consider:
• 2010 Chevy Camaro
• 2009 Dodge Challenger RT
• Dodge Charger Police Package
• Shelby Mustang 350-H
• BMW 335i Coupe
• Infiniti G37
• 1968 Ford Mustang 390 CID Fastback, Highland Green, no badges, dented in the front
Vitals:
• Manufacturer: Ford
• Model year: 2008
• Base price: $27,020
• Price as tested: $34,705
• Engine type: 4.6-liter V8
• Horsepower: 315 @ 6,000 RPM
• Torque: 325 @ 4,250 RPM
• Transmission: 5-speed Manual
• Curb weight: 3,590 lbs
• LxWxH: 187.6" x 73.9" x 55.5"
• Wheelbase: 107.1"
• Tires: P235/55ZR17
• 0 - 60 mph: 5.0 seconds
• EPA fuel economy city/highway: 15/23 MPG
• Jalopnik fuel economy: 18.4 MPG
• NHTSA crash test rating (Front/Driver Side/Passenger Side): *****/*****/****
G/O Media may get a commission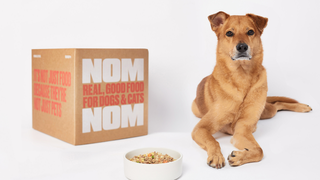 Also see:
• 2008 Ford Mustang Bullitt, Part One
• 2008 Ford Mustang Bullitt, Part Two