If Ford's "Hi, I'm Dave" design language has created a Gillette-like lineup of Ford products, then the new 2008 Ford Focus is the most disposable of the family. From the tip of the dual-bar chrome grille, along a set of faux side vents all the way to the high rear end and large badge letters spelling its name, the formerly plain and simple Focus has adopted an unspeakable tawdriness. Maybe that was why I spent my three days with the Focus largely in the driver's seat. Not that it's a bad place to be. The thrifty Ford now bristles with enough new features and toys to distract from its looks. Then, for a moment or two, you start to wonder if there might be more to the story here.


Many of Ford's changes for 2008 target driving comfort and feel. Engineers talk up work they've done reducing NVH — noise, vibration and harshness on the Focus. More dampening foam and a new windshield have diminished wind and engine noise. In addition, a newly tuned suspension damps the teeth-rattling rumble of the previous model.
Likewise, there's not much drama in the driving experience. Even with the five-speed manual, the standard 2.0-liter four is about as exciting as a podiatrist's waiting room. I pined for the previous Focus ZX4's 2.3-liter that made a spry 151 hp. But Ford's left that engine behind for the new model, and with it any pretense of the Focus being a driver's car. One minor annoyance was a software-based rev holder that kicked in above 3,000 rpm, keeping engine speed artificially high. Something to do with smoothing out the engine's efficiency curve. That's not to say the new Focus drives poorly, just unremarkably. It's the same dependable front-wheel drive C170 compact platform that's held the chassis of the US Focus since 1927 — well, 1998.
So where's the real story? It's in driver interaction. From the first tug on the door handle, everything one touches is new. That continues to include the plush black leather seats with off-color cross-stitching and similarly leather wrapped steering wheel that came with our tester. It also encompasses the redesigned instrument panel with über-cool LED accent lighting. Controls feel substantial and perfectly placed — like the knobs on a music mixer. And those seats appear out of place in a car that starts at $14,695. Then again, the test vehicle was decked to the hilt, and stickered for an eye-popping $19,000.
But it's Ford's Sync system that gave our gadget- and toy-loving selves that funny feeling. For $395 you get what I believe is the Holy Grail of factory iPod/phone integration systems. To start — and bear with us if you've heard the spiel before — Sync lets you attach an iPod, Zune, MP3 player and even a thumb drive via the USB port, then manage the device via steering wheel controls or voice recognition. Voice recognition extends to mobile phones, which can pair via Bluetooth for hands-free calling and access to contacts. Text messages can be received and responded to using one of ten canned responses. Normally this type of system would be reserved for an automaker's most luxe-cars, then trickle down to its lesser models as its exclusivity waned. Instead Ford's instituting more of an egalitarian style of electronic wealth distribution.
G/O Media may get a commission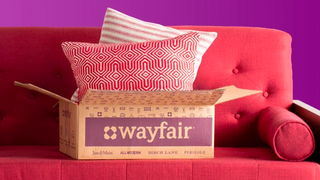 Big deals
Wayfair Surplus Sale

My colleagues know I'm sometimes guilty of distracted driving. Sync certainly made getting through traffic easier, even if all I was doing was using the iPod steering wheel controls and the hands-free phone option. I'd have liked to become more acquainted with the other options but the system did take some time to get used to and required more than a few flip-throughs of the instruction manual. By the time I finally understood exactly how to use the feature to stream music via a WMA-enabled cell phone over the Bluetooth connection my time in the test car was already over. But, once I got the hang of it, I realized how badly I wanted a system like it.
And I kind of feel like that's Ford's story with the 2008 Focus — you'll overlook the dullness of driving for the excitement of the toys. I don't know if it's going to work on a large scale, but it's been working with bargain-basement brands like Scion for a while, and this is certainly a better system than anything on the aftermarket I've seen for them. In fact, I did wonder whether I'd be able to pry that Sync out of the Focus and take it with me.
Photo Credit: Sherry Kraft