How do you write a car review for something like this without resorting to tired, old cliches? I'm not sure you can, but what I am sure about is that this car deserves all of the praise it's been given. If you don't like 911s don't read on.
Admittedly I was afraid to drive this car, not just because I didn't want to wreck a car that didn't belong to me, but I was afraid to be disappointed. The fear of being let down by one of my hero cars was great, but thankfully not greater than my desire to drive it. I'm glad I did because holy crap, it's one of the best cars I've ever driven. It's all the car I'd ever want.
This car belongs to my father, who bought it last November after getting fed up with restoring an Austin-Healey 3000, after it caught fire in the garage (British cars, am I right?). He'd hated the 911 for years and years, but I encouraged him to reconsider citing the 911's everyday reliability. He came around to my viewpoint and started hanging around some Porsche mechanics, one of whom found this car for him–a 1987 Carrera 3.2 with the much-heralded G50 gearbox.
From the factory, it was fitted with heavily bolstered sport seats, a limited slip differential, and that iconic whale tail spoiler. A previous owner installed Michelin Pilot Sport tires (255 rear, 225 front), different rims, aluminum pedals, and a modern head-unit, but otherwise it's exactly as it was when it left Zuffenhausen.
G/O Media may get a commission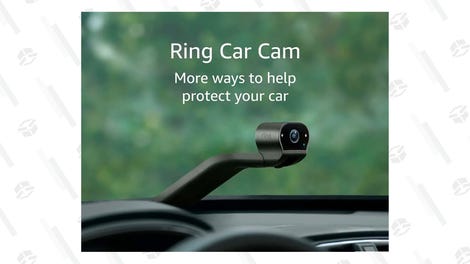 It's pretty much the ideal spec for a late-80's 911 Carrera.
The car evokes the 1980s and the same time, manages to transcend it. Let me explain. To paraphrase Jalopnik alumni Sam Smith's review of the McLaren F1, great cars evoke the time period they were built in, while amazing cars are timeless. Somehow, this 911 manages to do both. In Guards Red with the whale-tale, it's such an '80s icon, but driving it doesn't feel '80s at all–it transcends the time period.
It's a wonderful piece of machinery, and I'm hopelessly smitten. Again, if you don't like 911s, I highly suggest you don't read on because the rest of this review will just be me babbling on about how fantastic this car is.
Exterior: 8/10
The design of the old-school 911 is one of my all time favorites–simple, elegant and purposeful. Some Jeremy Clarkson wannabes deride the 911 for "not being passionate enough," or for "looking like an overgrown Beetle," and they're all wrong. There isn't a line that's out of place and the gentle, swooping curves are subtle, but gorgeous. If you look at this car quickly it won't seem all that special, but take the time to drink in the lines and it's beauty will reveal itself.
The only reason I wouldn't give this car a 9, is because that would be reserved for something like a 356C, which is one of my all time favorite car designs. Personally, I think this particular car would look better with a set of Fuchs wheels, but that's my only complaint and something easily remedied. This 911 is styled just enough, without being over the top and silly.
Interior: 7/10
Judging the interior of an '80s 911 is tough, because on one hand, I admire the stereotypically teutonic build quality and purposeful nature, but I can't overlook the hysterical control layout. The HVAC controls are medieval, there's a button for locking the doors but you have to twist a knob on the doors to unlock, and did I mention the HVAC?
Honestly though, who cares? The interior is simple, well built, and reflects the intent of the car. The sport seats hold you in place during spirited driving, while being comfortable enough for longer journeys. The visibility is fantastic thanks to a fairly upright seating position and tiny a-pillars. Additonally, the gauges, especially the gigantic tach, are easily legible–a nice touch for when you're concentrating on the road ahead.
It's fairly small on the inside, but not claustrophobic since it's fairly open and airy. Overall it's a great interior for both spirited driving and relaxed cruising, and feels more like a normal car than a sports car.
Also, I can't not mention the doors. They're so tight and solid, it's silly. It's oddly very satisfying walking away from this car listening to the lovely "thunk" of the doors.
Acceleration: 8/10
This car in US spec made 217 hp from new, but you wouldn't expect it from the way it pulls out of corners. It only weighs 2,866 pounds, it's got decent low end torque, and all the weight being on the rear axle aids in traction, so it moves surprisingly well.
It's certainly not the fastest thing on the road like a modern 911 Turbo with a PDK gearbox and all-wheel-drive, but it's as fast as I'd ever want a car to be. The acceleration is fast enough to keep you entertained, but not crazy enough to get you in trouble.
The power-band is easy to manage, never scaring you like an old-school 911 Turbo, so your acceleration is brisk, while still being predictable. At no point during my time with the car was I wanting for more speed–it has just enough to keep you entertained in the real world.
Braking: 7/10
In my time with the car I didn't really get to exercise the brakes too much, but they're good. I don't know, they stopped well, the pedal feel was good, and they're non-ABS.
On a 50 mile Porsche Club of America rally my father participated in a few weeks ago he said the brakes experienced a some fade, but nothing too extreme.
Ride: 7/10
The ride is decently stiff because it is, after all, a Bachelor's Sports Mobile, but not so unbearable that it would stop you daily driving it. You feel bumps, but your spine won't rattle out of your body if you drive over an acorn.
Handling: 9/10
Isn't this the reason one buys classic 911? The handling was better than my expectations, which were extremely high since there's been so much praise lavished on these cars. It handles better than any car I've ever driven, and while I haven't driven nearly as many cars as Travis, I'm confident in my assessment.
The steering non-power which at first feels unnerving if you spend most of your time behind the wheel of modern cars with more muted steering feel. The car felt twitchy and darty initaly, but eventually I settled into a nice rhythm with it. Everyone and their mother has praised the old 911 for it's communicatve steering feel, and guess what? They're all right. It's a revelation, and if you don't believe me drive one.
It's also surprisingly light around town, due to the lack of weight at the front end, so you really only miss having power steering at parking speed. Overall, the steering is much lighter than my old Alfa Romeo, which is the only other non-power steering car I've driven.
Despite these old 911s having a bit of a "widowmaker" reputation, this car was suprisingly friendly in the bends. The limits are very approachable and steering wheel will tell you exactly how much grip you have at the front end. That front end is so light that it almost feels like it's hopping and dancing around but if use all the traction available at the rear of the car, spirited driving will be a cinch. Additionally, the bubbled up front fenders are really useful in placing the car where you want.
Gearbox: 7/10
1987 was the first year of the much-heralded G50 gearbox which was much supposedly smoother than the 915 gearbox it replaced. The throws are pretty long by modern standards but it's fairly easy to operate, rewarding a deliberate shift. Slotting it into gear is delightfully crisp and notchy.
The clutch, which is hydraulic, took a little bit of getting used to as the pedal is rather springy and the engagement point is high. It's not a bad clutch, it's just somewhat odd, however it doesn't negatively impact the driving experience.
Overall, the gearbox is certainly the most un-modern feeling part of this 911, but still satisfying.
Usability: 7/10
The most shocking quality of the 911 is how daily drive-able it really is. I'm not saying this to be hyperbolic ("oh yeah I'd totally daily a Citroen 2CV because I'm so badass and hardcore") but it is a really usable daily driver. It's old enough to be raw in the way a car enthusiast would want, but modern enough not to be annoying.
It's fairly quiet at low revs, the steering is light, it's comfortable and the visibility is fantastic. It's a bit shocking how subdued the 911 is in normal daily driving, and yet totally balls to the wall when you decide to put your foot down. You have to be alert driving it, because it isn't effortless like a modern car, but it's still simple to drive around town.
I have to dock it a few points because the backseats are mostly just a small parcel shelf, and the frunk isn't exactly generous, but space is better than most two-seater sports cars. Most certainly a car you could live with day to day.
Character: 8/10
Character? Yeah the 911 has got plenty of it. What else on the road has an air-cooled, horizontally-opposed engine in the back of the car? Even though it's a common as luxury sports cars are concerned (if that makes sense), this car has tons of character.
It's not really like any car you'll ever drive, besides a Volkswagen or a Corvair, but its quirks don't get its own way. It looks, sounds, and feels great, but you don't have to make any sacrifices in usability like you would in a Ferrari of the same vintage.
Collectibility: 7/10
Obviously, this isn't a Ferrari 250 GTO or something completely unattainable to mortals, but the values of air-cooled 911s are increasing tremendously. Early 911s (for example, a 1967 911S) have skyrocketed in the last year and the values of later air-cooled cars are going with the trend. The 993 is already much pricier than it's water-cooled successor, the 996.
So while it's not a blue-chip collectable, it's quickly becoming a car that isn't an affordable classic anymore, especially with the G50 gearbox. If you ever wanted one, buy one now before they reach the stratosphere, and if you buy a good example, you won't regret it.
75/100
Engine: 3.2-litre horizontally-opposed flat six
Power: 217 HP @ 5,900 rpm / 195 LB-FT @ 4,800 rpm
Transmission: 5-speed manual
0-60 Time: 6 seconds (estimated)
Top Speed: 152 mph
Drivetrain: Rear wheel drive
Curb Weight: 2,866 pounds
Seating: 2 people + 2 tiny people in back
MPG: 16 mpg city/23 mpg highway (U.S.)
MSRP: Approximately $42,095 in 1987