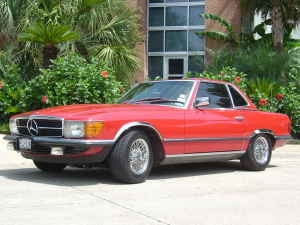 Nice Price Or Crack Pipe
Is this used car a good deal? You decide!
Everything is bigger in Texas, including insane price tags for used old-money mobiles. So pop open a Lone Star, get ready to stimulate somebody's economy, and let's go kick some tires.
Our Nice Price or Crack Pipe subject for today is a 1984 Mercedes Benz 500SL, for which the seller is asking $85,000. And no, it is neither gold plated, nor does it grant wishes.
Supplanting the pagoda-roof 280SL, the W107SL was first introduced in 1972, and had an 18-year lifespan which included many engine permutations. The 4973cc, 2-valve per cylinder engine in this example developed 231hp from the factory, which was enough to move its 3,400 lb heft with reasonable alacrity.

Now, back to that price- $85 grand. Looking at other '84 500SLs for sale, the prices seem to range from about $9,000 to just under $20 grand. While the seller claims that this car received a $50,000 restoration eight years ago, that doesn't seem to justify a price that's four times higher than the best of the competition.
Just to put things into perspective, $85,000 will put you in spitting range of a brand new Dodge Viper. Or about 5 unrestored 500SLs.
So, this is one option for that eighty five gees burning a hole in your pocket. The question though, is whether this '84 Mercedes Benz boulevarder is asking a Nice Price? Or if this car proves that even the Crack Pipes are bigger in Texas?
You decide!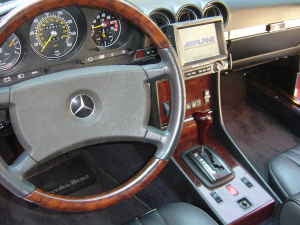 Dallas Craigslist or go here if the ad disappears.
Thanks to ectocooler for the tip.
Help me out with NPOCP. Click here to send a me a tip